As the number of airlines offering an international first class product on their aircraft continues to dwindle, the seats and suites that are left serve an increasingly important role, both as a halo product to create buzz around the airline's passenger experience, and to attract the world's most highly paying airline customers.
Italian seatmaker AvioInteriors is one of the few providers convinced that there is money to be made in this space, and  Ermanno De Vecchi, managing director & CEO, sat down with Runway Girl Network to discuss how this smaller player can meet airlines' — and their passengers' — needs.
During our discussion around customisation, RGN asked De Vecchi whether the future will be around creating new seats speculatively.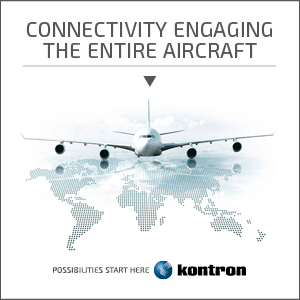 "Well, the market is moving for sure in this direction," De Vecchi said. "Being a company used to high customisation, I feel that we will have a good chance to move forward in this area."
But what process does that customisation take, and how does AvioInteriors approach it?
"The first thing, and the easy one, is the trim and finishing," De Vecchi explained. "It's very, very easy to do and everybody's doing it. But working also inside the VIP market, if there are not big volumes, we are really able to customise all the accessories inside the seat that you would like to have. So these experiences inside the VIP allow us to transfer this technical knowledge and production knowledge."
In terms of standard versus custom elements within the seat itself, "the standard are the structure and the shells, basically," De Vecchi said. "All of the remaining parts can be customised. So all of the stuff where you put the iPad, the lights, everything can be absolutely customised."
"Our focus is on the passenger and for sure, what we need to provide is the home sense you have when you're at home," De Vecchi noted. "So, we need to give you the possibility to store your personal electronic devices, your phone, all the things that normally you're carrying with you — giving you the possibility to work, to write, very comfortably. These are the expectations that people have."
"Of course," De Vecchi continued, "entertainment is an important part of this and now we are just starting to look to a potential collaboration with an IFE company."
In a surprising perspective from a relatively traditional seatmaker — particularly in the context of closer working between larger seatmakers and IFE companies — De Vecchi suggested that embedded systems have had their day.
"In a different way, let me say, today the old concept of inflight entertainment is absolutely gone. So, moving on, personal devices [that] will be able to be connected are the future." There are, of course, no shortage of stakeholders that disagree, but RGN notes, with interest, that designers have expressed a strong eagerness to innovate in the space traditionally allotted to IFE.
Given the amount of consolidation within the industry, and the growth of larger international network carriers, RGN asked De Vecchi whether AvioInteriors approached the task of customising seats for different national populations differently.
"For sure," De Vecchi replied. "There are differences, at least if we take a look from the anthropological point of view. We cannot compare a Chinese person with an American one: they are absolutely different. This is something that we need to keep in mind and to work on. We approach this suggesting a different level of width on the seats."
Elaborating that the 95th percentile passenger varies depending on which national population is taken, De Vecchi noted, the key for AvioInteriors is that "we need to adapt the comfort concept" for those different percentiles.
Airlines haven't always been standout successes at this adaptability, even in first class, where various seats have been criticised as too wide, too narrow, too short in the seat pan, and not adjustable enough to accommodate passengers towards the ends of the height and width scales.
"We will start working on first class, in order to arrive with a new product," for the market, De Vecchi promised. If AvioInteriors can solve the adjustability equation, it will find itself at a remarkable advantage.
Related Articles: