It's kind of ironic that the man who once famously opined that the only cultural advantage of living in Los Angeles is that "you can make a right turn on a red light" would craft the most sumptuous cinematic love letter to Hollywood in years. But that's exactly what Oscar-winning writer-director Woody Allen has done with his breathtakingly beautiful new romantic comedy Café Society. Unfortunately, looks aren't everything and though the first third of Society is a shimmering, sun-dappled throwback to vintage Hollywood (and vintage Woody Allen!) at its finest, the film takes a sharp turn midway through and never recovers.
Starring Allen's latest go-to onscreen surrogate Jesse Eisenberg (To Rome with Love, Batman v Superman: Dawn of Justice) as Bobby Dorfman, a young New Yorker who moves to 1930s Hollywood for a job at his uncle Phil's (played by an oily Steve Carell) talent agency, Society opens with a gorgeous shot of a glitzy poolside party and just keeps getting prettier. I know it's become cliche to call a location city a "character" in a film, but Allen's vision of 1930s Hollywood is easily the best character in the movie. All sunny, seaside vistas and golden-hued movie palaces, this is the Los Angeles of lovers and dreamers where starlets are born at every soda fountain and even the prostitutes look like Clara Bow. Seriously, old Hollywood never looked better onscreen, and neither has Kristen Stewart (Twilight, American Ultra) who lights up every scene she's in as Phil's lovely assistant, Vonnie, who is tasked with showing Bobby the lay of La-La Land upon his arrival. Quickly falling hard for Vonnie, Bobby is devastated to learn that she already has a boyfriend. The fact that her boyfriend is Bobby's very married uncle Phil complicates matters even further. And like so many good dreams, Bobby's Hollywood adventure ends badly with him returning home to Manhattan to help his mobster brother Ben (played by Midnight in Paris' Corey Stoll) run his new nightclub.
And unfortunately, that is where everything that is fun and enjoyable about Society comes to a screeching halt. For although the actors playing Bobby's extended family are all hilariously on point – particularly Jeannie Berlin (Inherent Vice) and veteran Scottish character actor Ken Stott (The Hobbit trilogy) as his parents Rose and Marty – everything warm and likable about Bobby flies out the window when he meets, marries and quickly fathers a child with a fetching, if woefully-underwritten, divorcée played by Blake Lively (The Shallows, The Age of Adaline) while still clearly pining for Vonnie. And things go from bad to worse once Vonnie, now married to Phil, returns to Bobby's orbit during an extended visit to NYC.
To be clear, my problem isn't so much with the acting or storyline here as it is with Allen's insistence on glamorizing the creepy older man falling for much younger woman mythos which, for better or worse, has been a recurring theme (both onscreen and off) for Allen since 1979's Manhattan. I mean, seriously, we get it, man. You like younger women, but that doesn't make it any easier to stomach the sight of a 54-year old Steve Carell sucking face with a 26-year old Stewart. Or make up for the 40-year age difference between Larry David and Evan Rachel Wood in Allen's equally-problematic 2009 effort Whatever Works. At a certain point, it's just gross. Please stop.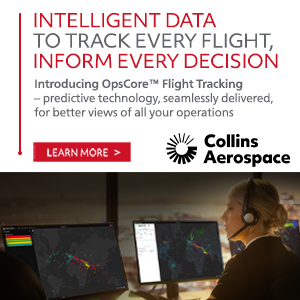 Equally disturbing is Allen's tendency to vilify the jilted women in these scenarios in an effort to justify his onscreen surrogate's wandering eye. For instance, in Society, Lively's character is given a couple of anti-Semitic lines as if to tell the audience: "Relax, guys. It's OK for Bobby to cheat on his pregnant wife, she secretly hates Jews." And while I hesitate to paint Allen as an outright misogynist because he has written some of the funniest, most fully-realized female movie characters of all time (Annie Hall anyone?) and the fact that his best work – like Hannah and her Sisters, Husbands and Wives and Crimes and Misdemeanors – prove him to be adept at tackling probing, practically novelistic examinations of male-female relationships, I must admit that much of his shtick is wearing thin of late. And when you couple that with the rushed and seriously lackluster final half of Society, well, there really is no upside.
Also featuring killer supporting turns from Sari Lennick (A Serious Man) as Bobby's sister Evelyn, Parker Posey (Dazed & Confused, Irrational Man) as Bobby's jet-setting mentor and Pitch Perfect's Anna Camp as that Clara Bow-ish "working girl" mentioned above, Society's brightest stars are Allen's longtime production designer Santo Loquasto (Bullets Over Broadway, Radio Days) and Oscar-winning cinematographer Vittorio Storaro (Apocalypse Now, Reds) whose masterful use of light will stick with you long after the credits have rolled even if the rest of the film doesn't.
Now playing on select Oman Air, Air New Zealand, Asiana Airlines, EVA Air, Virgin Atlantic, Air France and Lufthansa flights worldwide, Café Society is also available via streaming at Amazon Video, Google Play and iTunes.