Following publication of a Bloomberg Markets report that activist fund Starboard Value LP and several other shareholders were pressuring Rockwell Collins to reconsider its purchase of cabin specialist B/E Aerospace and sell itself instead, the avionics and aircraft systems manufacturer's CEO defended its decision.
Questioned at a Credit Suisse investor conference on 1 December, Kelly Ortberg, president and CEO of Rockwell Collins, insisted his company's decision to buy B/E Aerospace rather than seeking other strategic options, including a sell-off of its own assets, had been the correct one to take.
"I'm not going to comment on the Bloomberg speculation. The only thing I'll say is, we're very excited about the combined entity," said Ortberg. "We're highly confident in the value and I think the majority of our shareholders are seeing that value as well."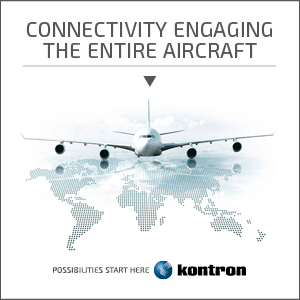 Ortberg said Rockwell Collins and B/E Aerospace have now filed all required regulatory "activities" and synergy and integration teams are at work identifying where cost savings and revenue benefits can be made. Rockwell Collins expects to receive US governmental approval for its B/E Aerospace purchase early next year and then to close the transaction formally "sometime in the spring".
Cedar Rapids, Iowa-headquartered Rockwell Collins has already identified $160 million of "run-rate" cost synergies available from its planned B/E Aerospace takeover, 90 percent of which will be in place by Rockwell Collins' 2019 financial year. Ortberg highlighted the fact the two companies are "complementary in the channels they serve" and said "we're stronger in the OEMs, they're stronger in the airlines".
One big challenge for B/E Aerospace now is that it has no dealer network and no access to information regarding when business aircraft are due to come into a maintenance shop for heavy checks. As a result, B/E Aerospace now misses out on potential opportunities to "up-sell" interior upgrades for business aircraft during periods when they are in maintenance shops for extended downtime, said Ortberg. At these times, their owners might be open to refitting the interiors of the aircraft.
Through its own widespread dealer network, Rockwell Collins does use such downtime opportunities to up-sell flight-deck refits for its avionics products. "Even in a sluggish OEM business jet market, the aftermarket has been very good" for Rockwell Collins, Ortberg noted. He estimated such opportunities for Rockwell Collins as varying from "tens of Ks up to a million dollars" per aircraft and said bizjet-interior upgrade opportunities for B/E Aerospace would be "probably similar-sized to avionics upgrades".
Although pessimistic about the short-term future for the new business-jet market, Ortberg extolled his company's decision to buy ARINC (now Rockwell Collins IMS). Ortberg confirmed that together the two companies "recently won a major airline customer in Europe for a broadband connectivity solution. That's our first customer for Global Xpress. That's a market we didn't serve and neither did ARINC, and we see additional opportunities for broadband solutions going forward." Sources previously provided RGN with what they suggest is the identity of the European customer, but none of the parties have publicly confirmed to our knowledge, and Ortberg did not reveal the customer's identity during the conference call.
Rockwell Collins' avionics and aircraft systems have won places on most current and next-generation mainline aircraft, the company being particularly close to Boeing because it has won the flight-deck contracts for all current and forthcoming Boeing models – including the venerable 767, about to see a new lease of life as the US Air Force's next tanker aircraft.
Ortberg feels confident about the strength of the existing and new narrowbody commercial-aircraft market, from a Rockwell Collins sales viewpoint. There is a "strong backlog" of mainline narrowbodies, he said. However, "There is no question we're in a soft spot in the widebody marketplace. We're seeing accelerated retirement in aircraft and we think it will be with us for a while, particularly in legacy platforms" such as the Boeing 777. "If there is a [widebody market] fluctuation, we think it will be in retirements. We'll see more in legacy platforms, particularly Boeing platforms. That impacts our aftermarket performance."
However, added Ortberg, "We think Boeing is going to sustain rates on the 787" – perhaps even an increase from 12 to 14 aircraft a month, as Boeing has suggested – and "we believe the A350 is going to ramp up." This is because these two new-generation widebody families "really are game-changers in what they do for airlines". Rockwell Collins is strongly positioned as a leading supplier to both the 787 and the A350 XWB programs, Ortberg noting his company has a higher proportion of content on the A350 XWB than on any other aircraft.
Related Articles: