Ahead of MEBAA 2016 Satcom Direct has announced that it is now authorized by Inmarsat's Global Government Business Unit to provision and resell Inmarsat's Ka-band Global Xpress (GX) service to global government customers for use in military, head-of-state and other government operations.
Satcom Direct (SD) has been appointed a Value Added Reseller (VAR) for Inmarsat's GX mobile global broadband satellite network.  GX delivers secure, end-to-end wideband connectivity that enables seamless airborne, naval and land operations. During MEBAA 2016 SD will be explaining to delegates why this is an ideal tool for those needing maximum connectivity in conjunction with maximum mobility. GX is a perfect fit for military and head-of-state communications needs.
"SD is honored to represent Inmarsat and to showcase GX and its benefits to the government market," said David Greenhill, Satcom Direct president. "The high performance of the GX network allows us to deliver tailored solutions which meet complex government, military and VVIP requirements for secure and reliable connectivity."
Inmarsat Global Government President, Andy Start, said: "We are very excited to add Satcom Direct to our stable of industry-leading companies that provide expertise and service to our government customers with Global Xpress capabilities.  Satcom Direct has a long and successful history in the aviation sector and we are keen to work with them in the non-U.S. government sector."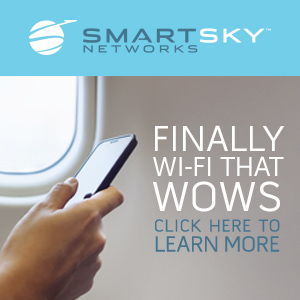 GX is the world's first globally available Ka-band mobile broadband satellite network, providing very high bandwidth services to end-users on land, at sea and in the air, delivered through a resilient, secure waveform that is optimised for mobility. It integrates seamlessly with Inmarsat's current L-band network
SD already is a VAR for the U.S. Government business unit, as well as Jet ConneX, the business aviation version of Inmarsat's Global Xpress service. SD was the first business aviation communication provider to provision and validate its services over the network.
About Satcom Direct:
Satcom Direct (SD) provides global connectivity solutions for business and general aviation, military, government, and heads of state aircraft, as well as operations in areas with connectivity limitations such as remote locations, large scale events, and disaster recovery. SD is a technology innovator. Since 1997, its teams have worked to advance the technology of connectivity, making SD the first in the marketplace to deliver numerous advancements and capabilities. The company is a premier Inmarsat Distribution Partner (including Jet ConneX), Iridium Service Partner, ViaSat Yonder's preferred reseller, and the Exclusive Service Provider for SmartSky Networks.
Header image credited to Boeing.