Space within the aircraft cabin is always at a premium — and while recent focus has been on airlines and seatmakers creating highly-engineered seats, other parts of the cabin supply chain are also contributing to a more efficient cabin. British company Beadlight, an LED lighting specialist supplier, is working to miniaturise its cabin lighting while maintaining or improving the overall quality of light offered to passengers, director Gina Amies tells Runway Girl Network.
"The challenges that we have been going through recently is trying to reduce the sizes and panel depths without losing functionality," Amies explains. "Especially on the miniature light, producing something that still turns and still has a reduced depth is a problem. Physically you need the space for it to move in, but we are doing well. We've got more things coming up. We like to be innovative and keep developing. What can we do next? How can we make it better? What can we make different?"
Beadlight is probably best known for the circular reading light whose lens is filled with the eponymous beads. "One thing we have in all our lights is the technology of our diffusion system, which is small glass beads that we include in the lens with. That helps with any reading glare and prevents eye redness."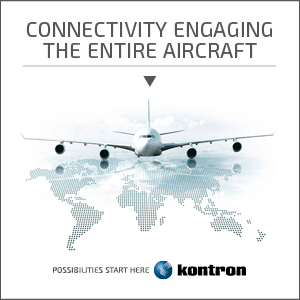 With the miniature light Amies mentioned, "We've managed to miniaturize it so you actually get the same output and technology in a bigger light. You aren't losing anything, just saving space."
"We have been working on miniaturisation," Amies explains. "Currently, our thinnest light is down to 20 mm. Going forward next year, we are launching a 10 mm. We are pushing for the people to get them into composite panels. I'm very much of the view if you can go from a 50 mm light to a 10 mm light at 40 mm can be given back to the passenger, and improve their space and experience. It's all about the real estate in a plane really. Everything is valuable."
"We do a variety of finishes — whatever we're asked, really. Everybody wants something different. We ask them to a send us a swatch and we will send you back what we can do. Everybody tends to supply their own finishes," especially for premium economy, business and first class cabins, Amies says. "What we want people to do is have continuity of design through the suite."
To that end, "all of our product components tend to be made out of aluminum. We want them to feel and touch and be pleasurable to use. We tend to steer away from plastic." Further, "we offer a variety of color temperatures. We can offer clients a spectrum from 2700 up to 500000 Kelvin," Amies notes.
In premium classes, "the key thing we have been asked for recently is making sure that the different seat positions are definitely well lit, so they don't have one light that doesn't quite meet all the requirements. We are making sure that the tray table position, the relaxed, and the lie flat position are all covered just as well. So you aren't trying to compromise and having something that doesn't quite do all of them," Amies says.
Beadlight is well situated to meet the needs of the increasing customisation and personalisation trends. "We've got engineers in the house, and we are more than happy to look at any kind of technology where they are trying to integrate the two together. It is not a problem since we've got the people there. We are always happy to try that. We just want to make sure that we are providing the airline with what they want."
Lighting, Amies concludes, is crucial as an "addition to the seat, and it compliments the seat. It is all about the passenger experience. If you can add something that is beautiful as well, that's a plus."
Related Articles: