"We have to compete." This was the message then-American Airlines president Scott Kirby delivered to Wall Street analysts in October 2015 when talking about the challenges his company faced from low-cost carriers (LCCs). Suggesting that 50% of the revenue was price-sensitive above all other considerations Kirby was adamant that a response was necessary, saying, "We just can't walk away from that size of the business." Basic Economy fares would be that response.
American is expected to introduce its Basic Economy product in early 2017. United Airlines, with Mr. Kirby now its president, announced details about its Basic Economy offering last month. Seats go on sale in the first quarter of 2017 and the product enters operation in the second quarter. Delta Air Lines is ahead of the curve on this front. It began trials of Basic Economy in 2012 and expanded the product in 2014. And the airlines are finally being honest about the product and its purpose.
LCCs are not really the target
When Delta first introduced its Basic Economy fares it specifically said the target was routes where it competed against Spirit Airlines. American intimated similar plans given the inroads Spirit has made in Dallas and Phoenix, two of American's hubs, in recent years. For a short period of time Delta did limit Basic Economy to those markets.
Delta just called Basic Economy the "Spirit-match fare" in its earnings call. Good to hear them call it what it is 🙂 #PaxEx

— Jason Rabinowitz (@AirlineFlyer) July 15, 2015
The product was in ~75 markets in early 2015 and ~500 in early 2016. Once Delta realized what the incremental revenue opportunity was, however, the expansion was inevitable: Basic Economy must be everywhere. During Delta's most recent investor day briefing last week, company president Glen Hauenstein confirmed that Basic Economy will expand to all 20,000 domestic markets the carrier serves by the end of 2017. It will then grow into more international markets in late 2017 and beyond. All this while only overlapping with Spirit on about a third of the domestic city pairs Delta flies between.
#Delta Basic Economy is offered in more than 450 markets, including pilot testing in every international entity, compared to 53 in 2014

— Eric (@GoldboxATL) December 17, 2015
In the first quarter of this year, Delta saw $20 million in incremental revenue from the product. Passengers see the restrictions it carries and generally choose to buy a higher priced ticket with more flexibility; it's not fully clear if they need the additional benefits that come with the higher ticket or if the warnings about Basic Economy restrictions – presented during the sales process – scare them into choosing such. Haunestein said during the investor briefing that when faced with the choice, more than 50% of passengers are buying up from Basic Economy. Little wonder, then, that the product is being expanded into every possible market.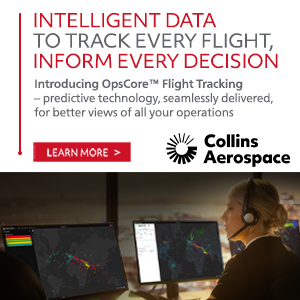 Of course, the revenue the company is talking about is incremental. With current fare trends the airlines are not yet realizing the full potential of their Basic Economy products. But there are signs that, at least in some markets, fares are ready to rise again. Capacity growth is somewhat tempered and the ability to increase fares appears ripe. In other words, just as the airlines have customers convinced it is appropriate to pay a marginally higher price for an advance seat assignment, it is also likely that the underlying fare price will increase. It is a double whammy that will see travelers pay more and airlines increase profits without having to deliver a new or better product.
Delta, American and United have been nice enough to cast "blame" towards LCCs. They speak of offering more choice to passengers. And they talk to investors about battling the growth of LCCs. But the reality is clear: Basic Economy is about pressuring passengers into spending more money for the same product. And it is working very, very well.
Related Articles: