What is in-seat power worth on a transatlantic flight? This is the question your author faced when considering seat assignments on a recent Delta Air Lines flight from Brussels to New York City.
Booked on an economy class ticket and without the benefit of Medallion status, I had to decide if it was worth paying for a seat in the Comfort+ preferred seating section of the Boeing 767-400 to ensure access to a shared power outlet for the eight-hour trip.
There are only two rows of non-preferred seating with power available. By the time I'd booked my flights, the window seats in those rows were taken. Anything else with power meant no window or paying. Ultimately I chose to pay.
The up-charge was reasonable enough, I suppose, when combined with the extra legroom offered in Comfort+. At least that was the justification I used when I pulled out my credit card and paid the $90 for the seat. But here I am a couple of weeks later still not entirely sure I got my money's worth.
Part of that comes from the fact that it was a trip on a Tuesday in the off-season, which is to say that there were a ton of empty seats on board. An empty adjacent seat would not have been too hard to arrange anywhere on board (I actually ended up with one at my Comfort+ seat) and several passengers secured the equivalent of lie-flat coach on board with three open seats. Personal space wasn't a problem.
There are a few "dedicated" bins labeled for Comfort+, but on the 767-400 one of them is occupied by safety equipment and it's unclear how the carrier can ensure those bins will only hold bags for Comfort+ passengers. I was in the bulkhead row so everything had to go overhead; some of my baggage ended up a few rows back. The light loads on board reduced the value proposition of these benefits.
And the rest of the experience was decidedly economy and decidedly Delta. The seat was fine. I think the bulkhead was shorted on legroom but that's a trade I made to not have anyone recline into me. The food was decent or maybe even good, at least for the first meal out of Brussels. The chicken had real flavor and the overall presentation was solid for a coach offering. I also love the Lily O'Brien's chocolate cups.
The Ku-band satellite connectivity provided by Gogo worked as expected and advertised. I was online throughout the flight and while I don't recommend trying to upload a full rebuild of a website over the pipe, most typical browsing and communications functions worked just fine.
Scoring on the ever-critical "Could I get my work done?" scale, the answer was a solid yes for the vast majority of the flight. I could not stream video, as expected, but I was able to stream an audio feed of a corporate earnings call and report on the topic of Gogo wifi from the sky.
The biggest shortcoming to me overall was the inflight entertainment set-up. The good news is that the content is all free. The bad news is that the content typically does not become available until after the plane hits 10,000 feet. That was particularly frustrating given the 50-minute delay we encountered due to a mechanical issue prior to departure.
An easy way to placate otherwise frustrated passengers is to give them entertainment. The Delta IFE kit apparently does not support that by default. I was able to cajole a rather reluctant flight attendant into making it work while we were still on the ground but the fact that I asked seemed to shock them. If it can be manually activated while on the ground, then why not have it on all the time?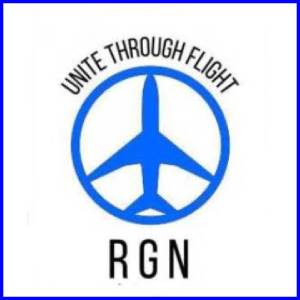 There were also some issues with the content. I'm not expecting all my favorite movies on every flight (though some say that's coming eventually) but to have categories listed like HBO Stand-Up Comedy and then not have any selections in that category is a tease to passengers. And the tiny screens for bulkhead passengers are no fun either.
Ultimately I was paying for a little extra legroom and power. And I got both. I kept my laptop and PEDs charged throughout the flight. The power was necessary to do my job that day so it was worthwhile for this particular passenger. The rest of the trip was just another economy class ride over the ocean, which is wonderful and special in the way that flying always is, but definitely not all that different from any other product on offer.
Related Articles: