Business aviation and commercial aviation will be major target markets for two new data-exchange and data-transmission partnerships which GE Aviation has respectively formed with Capgemini and Teledyne Controls.
GE Aviation's Configuration Data Exchange (CDE) teaming agreement with Capgemini aims to use the power of GE's cloud-based Predix industrial-scale analytics platform to create an IT system-agnostic data pipeline to improve the productivity of aircraft assets and optimize the efficiency of aircraft maintenance.
It plans to do so by using the analytical power and data-recognition capabilities of Predix to let OEMs, aircraft operators and MRO facilities capture, share and analyze a huge amount of aircraft maintenance, repair and installed-configuration data which cannot always be shared today – and rarely can be shared easily. Sharing this data isn't always possible because it exists in a multitude of different file types – including handwritten records – and incompatible IT systems, spread throughout thousands of companies.
Business aviation operators will particularly benefit from CDE, says Jim Daily, chief digital officer for GE Aviation. For instance, "This is something that would really benefit a fractional [ownership] group," he says, because most fractional-ownership operators fly many different business-jet types in many different configurations.
Such operators, today, can find it difficult to share records of maintenance activities and aircraft configurations with MRO providers, aircraft owners and lessors, and regulatory authorities, for certification and operational purposes. Finding a specific maintenance record required in an ownership change or lease return can take months.
"I've heard that, for every [business and commercial] aircraft, two people [are employed to] manually convert and put in data on that very large number [of aircraft]. If that's anywhere near true, it definitely increases the possibility of error," says Daily.
The GE Predix analytics platform
GE Aviation and Capgemini plan to make operators' data-sharing difficulties and data errors disappear by having the Predix analytical platform, developed over years by GE at the parent-company level, employ many data-capture technologies to create within Predix a colossal database of information held internally as a single file type. Because Predix is cloud-based, customers will be able to upload and download all their own data and then employ it in all the file types their own legacy IT systems use.
"The whole benefit is that we don't want to force a new file type" on the industry, says Daily. "It doesn't mess with the file types the customer already has, to make it as seamless as possible for customers. This is huge data – it is big data on steroids. It brings in everything from optical character recognition to linking data together, to provide significant benefits from automating and digitally connecting all the data."
Scalability and adaptability
Although most publicity about Predix to date has focused on its potential benefits for the commercial-aviation industry, "the beauty of it" is that Predix is completely scalable, according to Daily. He says Predix doesn't require customers to have large-scale IT infrastructure and new algorithms, routines, functions and utilities can be added to its core analytics engine to suit different companies running completely different types of business operations.
So not only can the Predix-based GE Aviation-Capgemini CDE initiative work for every type of user, from a company operating a single business jet to the world's largest airlines, and from an MRO facility to an OEM, it can also be applied to entirely different industries. It is extremely difficult for individual MRO facilities or OEMs to build into their legacy IT infrastructures the new capabilities required to perform file conversions, analyze the resulting data and share the analysis widely within those IT systems and file types, according to Daily.
"It is very painful – we've lived it," at GE, says Daily, adding that Predix is unique as an industrial-scale analytics platform. "There is no ERP (Enterprise Resource Planning) equivalent … that applies in this space," other than Predix. At the parent-company level, GE is developing Predix "across all of our industrial base – aviation, transport, power," he says. "Everything GE is doing is based on Predix."
CDE forms part of GE Aviation's 'Intelligent Fleet' service-product offering. To grow CDE throughout the aviation industry worldwide, GE Aviation has established four collaboration centers (so far) and there it is finding out from customers what kinds of solutions they are interested in and for which IT systems they want them. CDE "is applicable across a wide range [of activities] in the aviation industry – not just engines and airframes," says Daily. "It is also something we are going to use just as much internally, for instance in our own MRO operations."
The GE Aviation-Teledyne Controls Digital Alliance
GE Aviation's other new partnership is its Digital Alliance with Teledyne Controls. This also will use Predix to apply big-data analytics, to data gathered from aircraft and their engines and then transmitted very cheaply post-flight using Teledyne Controls' GroundLink wireless equipment across terrestrial cellular-phone networks. "Notionally, [real-time transmission] would be the ideal state, but most of what we're doing does not require real-time-data," says Daily.
GE Aviation makes avionics, electrical and mechanical systems for airliners and business jets alike, as well as manufacturing engines for commercial and business aircraft. So its new partnership is focusing on transmitting, after an aircraft has landed, all the data collected from throughout the aircraft and saved by its Quick Access Recorder (QAR) during the flight.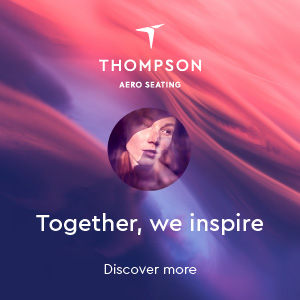 Daily estimates that on a long flight, many modern aircraft short of the all-electric Boeing 787 (which can generate up to a terabyte of aircraft-associated data during a long-haul flight) may send a gigabyte or more of data from approximately 2,000 data points to their QARs. Once a customer's aircraft lands, Teledyne Controls' GroundLink equipment can transmit some or all of the data in its QAR to Predix so it can be processed and analyzed for the benefit of the customer's maintenance and operations departments. "The Teledyne system is very configurable, so they can get as much data as they want," says Daily.
In analyzing this data, Predix combines it with the very small – but in terms of flight-profile optimization, very valuable – amount of real-time engine and aircraft data transmitted over the aircraft's narrowband ACARS text-messaging system throughout the flight. Although the ACARS real-time data consists of only three to five "snapshots" of vital flight parameters, transmitted in-flight, "it tells us an awful lot about the health and safety of the aircraft" during the flight, says Daily.
Predix merges the small, expensively transmitted, real-time ACARS stream with the much larger volume of QAR data transmitted extremely cheaply by GroundLink after the flight has landed, "to effectively create a digital twin of the engine" and of the aircraft, according to Daily.
Most media coverage of the GE Aviation-Teledyne Controls Digital Alliance has been about its commercial-aviation applications, not least because most of the 9,500-plus aircraft on which Teledyne's GroundLink equipment is installed are A320-family, A330-family, 737-family and 777-family airliners. Daily admits GE Aviation's initial primary focus for the partnership is the commercial-aviation industry.
However, GroundLink-type equipment can be installed in business jets and GE Aviation has a considerable presence in the business-aviation sector. GE Aviation's Integrated Vehicle Health Management technology powers the Gulfstream G650's PlaneConnect Health & Trend Monitoring system, while its new, highly advanced Passport engine powers the Bombardier Global 7000 and (in the future) the Global 8000; and its GE Honda HF120 turbofan powers the HondaJet. "In both cases, we're working to get data solutions. We're working with Teledyne and with other suppliers as well," says Daily.
So the GE Aviation-Teledyne Controls Digital Alliance will not ignore the business-aviation sector, he says. "The whole point of the partnership is to cover the broader aviation landscape, and its capabilities obviously apply to the business-aviation market. We will offer similar capabilities and the same improvements, tuned to the business-jet market."
Related Articles: