How does a young airline go retro? JetBlue has only been flying for 16 years but that did not stop it from joining the retro craze this month.
But the carrier didn't just paint an airplane; it went all-in on the 1960s experience as it timed the introduction of the retrojet and associated branding with the relaunch of its seasonal service between New York City JFK and Palm Springs, California.
In explaining the decision, JetBlue VP marketing Jamie Perry played up the appeal that such efforts have among aviation fans and the public in general.
One of the things we are aware of is the amount of nostalgia the airline industry drives and how proud and excited people get when they look back at the designs of the past. We wanted a piece of that as well. Why should we not be able to get involved with that just because we're only 16 years old?

We spoke with our design team and set them a challenge. We said, "We are the coolest airline in the US today and we would have been the coolest airline in the 60s, so what would that have looked like? Design us a plane and a whole suite of assets that would demonstrate what a cool brand JetBlue would have been in the 60s. We've had a lot of fun with that.
Perry also noted that JetBlue operates today from space at JFK that previously was home to industry stalwarts TWA and National Airlines. That heritage is part of the current terminal – the Eeno Saarinen TWA building sits adjacent to the main terminal and is being developed into a hotel – and played into JetBlue's pre-flight celebrations as well.
The inaugural flight was preceded by a fashion show from Palm Springs designer Trina Turk. Adding to Turk's modern take on fashion were five former TWA flight attendants, each wearing a uniform they worked in at one point.
Passengers on board (of which I was one, thanks to JetBlue) were treated to amenity kits with luggage tags and playing cards as well as slight modifications to the flight attendant uniforms, with pill-box hats and neckwear custom designed to celebrate the era.
JetBlue further built on the mid-century theme by running a 1960s-themed "travel agency" in Manhattan for a couple of days.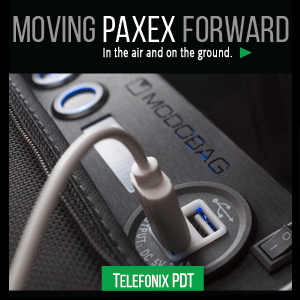 It was pure marketing, of course, with customers invited inside to enjoy a short performance and a chance to win tickets on the route. But the attention to detail, from old magazines to classic office equipment, was impressive. Visitors could even collect souvenirs such as post cards to take home from the shop, again a throw-back to a different time.
In the end this is just another paint job on a plane. Many airlines do it (some even noticed JetBlue's and commented on it online) and with good reason: it honors their legacy and creates marketing buzz. JetBlue almost certainly didn't "deserve" to be able to do it at only 16 years old, but that sort of thing has never stopped the company. Moreover, JetBlue didn't just paint the plane. It invested significantly in building an entire collection of branded elements around the experience. I only wish that more of it would last longer than the launch weekend, because it is all sorts of #AvGeek fun, the sort of thing airlines are doing less and less of these days.
Related Articles: