Ready to see phased array antennae in service on civil aircraft? It has now become abundantly clear that we shouldn't hold our breath. The technology promises lower weight, higher reliability and more efficient performance, and could prove to be valuable for a number of applications, including business aircraft. But delivering on these promises remains elusive.
Multiple industry stakeholders say the market should expect to wait years before seeing viable solutions flying in revenue service, and as much as a decade before the technology sufficiently matures to be widely deployed.
Panasonic Avionics was arguably pursuing the active electronically scanned array ("AESA") technology most aggressively. Earlier this summer Panasonic GCS VP David Bruner spoke optimistically about the multiple paths his group was following, comprising both internal and external R&D efforts. But recent conversations with the company suggest that no one option has proven to deliver on all the necessary attributes, as discussed in Part 1 of our "Not so fast, a phased array wake-up call" piece.
Moreover, demand from Panasonic's airline partners has diminished in recent months. The efficiency of the current mechanical antennae is seen as sufficient and Bruner believes the weight and drag penalties are less significant with oil prices remaining below $50/bbl. For business aircraft, Panasonic has tapped partner Astronics to upgrade the tail-mounted hardware design it developed for the now-defunct Connexion by Boeing service, rather than pursue a phased array offering at this time.
During the NBAA convention this week in Orlando, Astronics executives said they've been working on the upgraded tail-mount solution for about three years, and it's now in certification for a Gulfstream GIV-SP. And while Astronics is always studying possible new solutions, "such as non-gimbaled" offerings, it sees the technology as being something "five or ten years from now".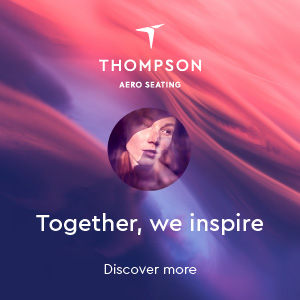 Gogo, meanwhile, is also pursuing phased array technology, and made an announcement at the recent APEX EXPO show in Singapore regarding a new partnership with Phasor. But while Gogo speaks glowingly of the future possibilities – saying Phasor's "breakthrough technology is powerful and flexible and can therefore facilitate multiple inflight connectivity applications" – it has confirmed that the R&D partnership is not expected to yield next-generation solutions in the near-term.
During Gogo's third quarter earnings call this week, company CEO Michael Small quipped, "There may be some applications in the next few years but it will be several years before [phased array] is the primary solution." Yes, Gogo is working on the technology, but the investment – and expectations – are relatively light today.
Additional reporting by Mary Kirby
Related Articles: