Believe it or not, writing a great, truly original action movie is really hard. And though The Wachowskis (The Matrix trilogy, Jupiter Ascending) might have more fanboy street cred in that department and Mad Max maestro George Miller might have more Oscars, when it comes to writing big studio action-comedies that really cook with gas, nobody does it better than action movie Zen master Shane Black.
The mad genius behind the first Lethal Weapon film and such epic, 1990s shoot-em-ups as The Last Boy Scout and Last Action Hero, Black is probably best known today for writing Renny Harlin's action-comedy classic The Long Kiss Goodnight for which he was paid the then record sum of $4 million. And though Black branched into directing with 2005's Kiss Kiss Bang Bang and 2013's big summer smash Iron Man 3, to the great delight of film geeks everywhere Black returned to what he does best – penning quirky, fast-paced buddy comedies with bite – earlier this year with the hilarious, 1970s-set action comedy The Nice Guys, which he also directed. And I'm very happy to report that like the many vintage cars on display in the film, Black's gift for onscreen gab has only gotten better with age.
Guys stars Oscar-winner Russell Crowe (Gladiator, The Insider) as a freelance enforcer-for-hire named Jackson Healy and a pitch-perfect Ryan Gosling (Drive, The Big Short) as a low-rent private dick named Holland March. Reluctantly teaming up to solve an increasingly tangled missing persons case in disco-era Los Angeles – that may or may not have anything to do with the Detroit auto mob and the death of popular porn star Misty Mountains (The Duff's Murielle Telio) in a fiery car crash a few days earlier – Healy and March are assisted along the way by Aussie newcomer Angourie Rice who turns in an awesome, star-making turn as March's whip-smart daughter, Holly.
Though much of Guys was shot on location in Georgia, the overall vibe of this groovy, Carter-era homage to the twisty, plot-heavy crime novels of Raymond Chandler, Brett Halliday and such bigscreen noir classics as Chinatown and L.A. Confidential, Guys could not be more L.A. if it tried. In fact, it's kind of ironic that Gosling's character has no sense of smell because the Los Angeles that Black and company paint here is so vivid and real that you can almost smell the polyester pantsuits and smog-choked sunsets.
Featuring a host of killer cameos from veteran character actors like Keith David (Platoon, Crash), Lois Smith (Twister, Minority Report), and Oscar-winner Kim Basinger (L.A. Confidential) Guys also stars Chicago Med's Yaya Dacosta as Basinger's slinky, tough-talking assistant and The Leftover's Margaret Qualley as the enigmatic missing person in question.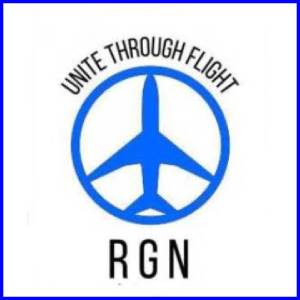 But thanks to Black's patented "Shane Blackisms", the real star in Guys is the film's hilariously off-kilter story and dialogue. Riffing on such period-specific topics as the gasoline shortage and killer bees to single parenthood and porn, Guys also features some of the most wild, inventively-choreographed chase and fight sequences in recent memory. And if you're a fan of old-school shattered glass practical stunts, prepare to be dazzled. I don't want to spoil anything for you, but if there's a skylight, windshield, or kitchen window anywhere onscreen, odds are that someone or something is going to crash through it in high style very soon, so, keep an eye out.
Co-written by Black's longtime friend, newcomer Anthony Bagarozzi, Guys has a fun, goofy wit that shines brightest in the rumpled, lived-in performances of Crowe and Gosling. And when you add Rice's precocious Holly to the mix, well, forget about it, these Nice Guys have chemistry to burn and if there's any justice in the world, all three of them will be back in fine form in a sequel. I mean, hell, Warner Bros. made three Lethal Weapon films after Black left the franchise, the least they could do is let him make The Nice Guys 2.
Now playing on select Alaska Airlines, Air France, American Airlines and EVA Air flights worldwide, The Nice Guys is also available via streaming at iTunes, Google Play and Amazon Video.