While it did not invent the Apple iPad, Bluebox Avionics – which launched in 2006 as a joint venture between AviIT and DMD Phantom – has been executing on a low-cost portable IFE vision with commercial off-the-shelf (COTS) devices, namely iPads, for years.
"We have always had a long-term vision of consumer devices as the ultimate IFE platform," says Bluebox Avionics joint managing director, David Brown. "From airline-supplied portables, to streaming, to passenger-owned devices … we started the company on that basis back in 2006 when we recognized that COTS devices [would] be a great basis for an innovative and lower-cost IFE solution."
And though there have been many technical and regulatory challenges along the way, Brown says the launch of the first iPad in 2010 is what really changed everything for Bluebox.
"It is fair to say that the iPad has been instrumental in transforming the Bluebox (and AviIT) business to the very successful company [we are] today," he says. And now, the newest iPad on the scene, Apple's 12.9″ iPad Pro, is transforming Bluebox's business yet again through a unique partnership with Hawaiian Airlines, whose new Airbus A330 premium cabin seats include Bluebox's iPad-as-IFE solution with the Pro.
"These seats were designed and custom-built for Hawaiian's premium cabin passengers to meet several design goals [and] delivering IFE to these seats, with the highest quality visuals on a large-format screen is where we came in," explains Brown.
Configured and locked down by Bluebox beforehand to ensure that they can only be used as an IFE device, the early-window-content-laden iPad Pros will be distributed by Hawaiian's flight crew after take-off and are held securely in place via a special arm that deploys from the seat's center console. There will also be a USB port under the arm of the seat, and Brown says Hawaiian's amenity kit will also feature an additional "entertainment kit" which will include a USB charging cable and a screen wipe.
"This latest deployment … shows how innovative Hawaiian has been in deliberately choosing the Bluebox and iPad Pro solution …. when an embedded system is installed on the rest of the aircraft," suggests Brown, who adds that the partnership also marks another historic "first" in Bluebox's long-running relationship with Hawaiian.
We have actually been working with Hawaiian Airlines since 2013, when we deployed 1,500 Bluebox-configured iPad Minis across 14 aircraft in less than give weeks from order [which was] a major project and logistical challenge that set the tone of trust and mutual respect between our two companies. It was [also] our first 'first' with Hawaiian, as at that time they were the only U.S. carrier to offer the iPad Mini on all of their wide-body Boeing 767-300s. We've continued to have a great working relationship over the past few years and the iPads have been a super reliable and popular solution on a number of Hawaiian routes and aircraft.
In fact, Brown says Hawaiian's success with the iPad platform actually presented a bit of a challenge (and an opportunity) for both parties when Hawaiian started its recent fleet renewal program. "There was the classic issue of the difference between the IFE passengers experienced on the newer aircraft versus the older ones, and Bluebox iPads really helped bridge that expectation gap, particularly in business class."
"We think it's a great solution and is testament to the faith that Hawaiian has in us as the provider for their IFE solution [and] we are looking forward to showing how flexible and easy it is to add new features and functionality to these devices as [they are] rolled out on the new aircraft," adds the Bluebox executive.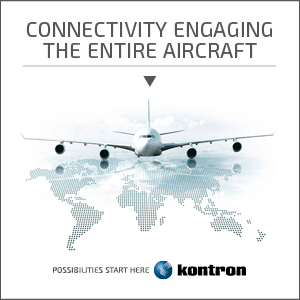 Aside from the recently announced partnership with Hawaiian, Bluebox celebrated its tenth anniversary this year in high style by showcasing two very cool innovations at the recent APEX EXPO in Singapore – its first ever full Android-based device, and solutions for hearing and visually impaired passengers, [which include] "practically unlimited numbers of dubs/subs being supported on one video file, therefore saving the overhead of having to have multiple copies of movies that many seatback systems require [and] which is a growing area of importance for airlines as legislation tightens up and is formalized".
Its fixed (Bluebox wiFE) and portable (Bluebox Wow) streaming systems – in operation on a number of aircraft right now – were also on display.
Photo at top courtesy of Bluebox Avionics Ltd.
Related Articles: