There are patterns in the development of low-cost airlines, tried and true and hard to argue. Among them is the rock-solid principle of avoiding the major hub airports. It keeps costs lower, reduces competition and travelers are often willing enough to put up with the alternate options and fewer connections on offer in exchange for lower fares. It is how Beauvais airport in the French countryside is known as Paris; Charleroi becomes Brussels; and even how Melbourne, Florida becomes Orlando. For the airlines it also means a stronger negotiating position and leverage against the local airport and community to fund route subsidies and help with marketing efforts. Larger airports are generally less motivated for such.
Eventually, however, the LCCs grow up. As the options for growth into smaller airports decrease the larger hubs become targets. For Ryanair that will become a reality this week as the operator announces service into Frankfurt Main, the "real" Frankfurt airport and home of Lufthansa. Two of Ryanair's 737-800s will be based at the airport to start, with daily service to Alicante, Faro, Malaga and Mallorca launching with the S17 IATA schedule in March  2017.
That Ryanair is willing to operate at Frankfurt is a telling story. Ryanair has long avoided Heathrow, Charles de Gaulle and Frankfurt. With Brexit challenges looming the carrier is adjusting its growth plans and more of mainland Europe is in play. Hamburg recently found itself a Ryanair base hosting two aircraft and serving 14 routes.
The carrier spent recent months working on its image and restructuring some fees and policies to be more customer-friendly. Adding service into the major airports with better transit options and amenities won't hurt the passenger-friendly focus at all. At the same time other carriers in Europe are trimming in-flight amenities on short-haul routes. Whether it is tighter pitch or switching to buy-on-board for food, the overall differences between Ryanair and British Airways or Lufthansa continue to erode. Indeed, more than one keen observer commented that Ryanair offers greater seat pitch than Lufthansa's new A320neo for short-haul flights.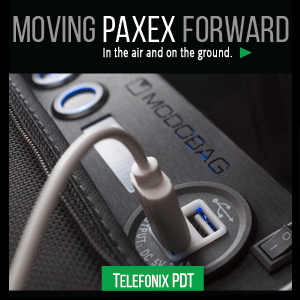 AirBerlin is on the retreat, slashing its fleet and cutting routes in Germany. This further opens opportunities for Ryanair and perhaps motivates Fraport to seek new airlines to serve the airport. Growth in Frankfurt is perhaps not all that surprising given these changing operational needs.
The Ryanair move is hardly unprecedented. In the US market the original LCC Southwest Airlines spent much of its history focusing on point-to-point service connecting smaller communities and airports. It has come and gone at San Francisco International Airport multiple times, for example, fighting off the challenges of congestion and less reliable operations the larger airport presents. During Southwest's initial expansion at LaGuardia airport in New York City, one of the country's worst for delays, the carrier created a semi-dedicated subfleet to isolate operational issues from the rest of the network. But the AirTran buy-out in 2010 was the tipping point as Southwest grabbed a significant foothold in Atlanta, Washington, DC's Reagan and New York's LaGuardia airports. Now managing the fleet is just part of the daily life, not an isolation exercise.
Fortunately there appears to be at least some fun being had by Ryanair and Lufthansa in light of the announcement:
British Airways is also departing from tradition as it announces a new route this week. The carrier will operate 4x weekly between London-Gatwick and Oakland, California beginning 28 March 2017. The new service competes directly with Norwegian Airlines on the route and joins New York's JFK as two routes the London-based airline is now defending from Norwegian's inroads. For British Airways it means offering service to all three Bay area airports for the first time but the differences between the Oakland and San Jose service are stark. San Jose serves the Silicon Valley market with a heavier focus on premium cabin traffic. The 787-9 on the San Jose route offers four classes of service and more than 40% of the seats qualify as premium in one way or another. The three-class 777-200ER on the Oakland route offers only 26% of its seats in a premium cabin. There is also the Heathrow/Gatwick distinction to contend with.
None of which is to say that the new route will struggle for traffic. Particularly if BA keeps the fares around the launch price of less than $600 return in economy and just over $1100 return in premium economy. Those fares compete well with Norwegian and potentially allow for protection of yields on the San Francisco and San Jose flights without ceding traffic to a competitor. Certainly there are times when it is worth giving up passengers, especially in the face of a competitor with a lower cost basis that is sufficiently strong to ride out a fare war. In this case, however, BA believes there is sufficient traffic to justify the move. Given Norwegian's recently reported long-haul load factors well above 90% it seems that getting passengers on board should not be difficult at all, assuming the prices remain low.
Related Articles: