Inmarsat is pleased to note that International Airlines Group (IAG) has today confirmed its intention to install Inmarsat's European Aviation Network (EAN) high-speed, inflight passenger connectivity service on up to 341 of its narrowbody aircraft across all of the Group's airlines.
IAG stated that it is planning to deploy the EAN service on the first of its aircraft, a British Airways A321, in the summer of 2017.
The 341 IAG short-haul aircraft will include 132 from British Airways, 125 from Vueling, 45 from Iberia and 39 from Aer Lingus.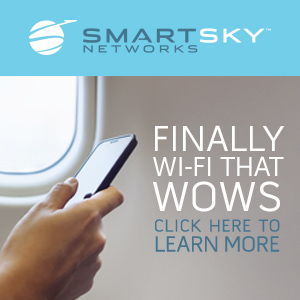 EAN is a revolutionary, combined-connectivity platform that will provide to airline passengers flying anywhere in Europe broadband connectivity of unparalleled quality and speed; equivalent to the mobile broadband service consumers experience on the ground. The network will seamlessly combine Inmarsat's new dedicated S-band satellite with a new 4G LTE mobile terrestrial network.
About Inmarsat
Inmarsat plc is the leading provider of global mobile satellite communications services. Since 1979, Inmarsat has been providing reliable voice and high-speed data communications to governments, enterprises and other organizations, with a range of services that can be used on land, at sea or in the air. Inmarsat operates in more than 60 locations around the world, with a presence in the major ports and centres of commerce on every continent. Inmarsat is listed on the London Stock Exchange (ISAT.L). For more information, please visit www.inmarsat.com.
The Inmarsat press release newsfeed and corporate updates are on @InmarsatGlobal.