British Airways, the airline that nearly two decades ago tried and failed to implement a ten-abreast Boeing 777 seating configuration on its London Gatwick leisure subfleet, is doing so again. Moreover, the ultra-narrow seats are also coming to the more premium routes flown by the London Heathrow fleet, Runway Girl Network has learned.
The carrier's A320 and A320 shorthaul fleet is also being densified as part of an attempt to fight low-cost carriers that has also seen the Ryanairisation of the airline's previously trumpeted complimentary European food and beverage offering.
LOPA (layout of passenger accommodation) diagrams presented at the airline's parent IAG's capital markets day today suggest that economy seats will retain their 31" seat pitch, which is an inch less than Emirates' 777 layout, and equal to most other legacy, network and long-haul low-cost carriers' configurations.
The Gatwick Boeing 777-200/200ER fleet will remain three-class from "early 2018", with a smaller Club World business cabin down from 40 to 32 seats, doubled World Traveller Plus premium economy offering from 24 to 48 seats, and 36 extra World Traveller economy seats, to bring the total seat count up nearly twenty percent from 280 to 332.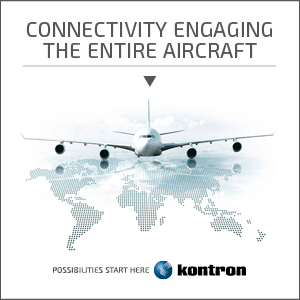 "Gatwick's new B777 configuration will give a lower cost/e-seat than Norwegian B787" says the slide header, which rather gives away the competition that has BA worried. Without a hard product advantage over the longhaul LCC, and with continual cuts to soft product (even after ad campaigns focussing on it as a point of difference), together with ongoing frequent flyer scheme devaluations, it's unclear what reasons British Airways has for imagining passengers will wish to book its more expensive fares. Fool me once, passengers may think, shame on you; fool me twice, I'll book with another airline.
The question is especially stark given Norwegian's improved operational reliability, newer aircraft and identical product in economy and premium economy. The logic for many passengers is that a new 787 in nine-abreast is just as uncomfortable as a ten-abreast 777, but that the larger windows, more spacious bins, lower cabin pressure and one fewer middle seat per row on the 787 is better #PaxEx.
But the slide also mentions that "25 B777s will be converted to 10-abreast", a number that is notably larger than the Gatwick fleet, even taking account of potential base movement as Heathrow receives newer aircraft.
That tallies with two British Airways internal sources that tell Runway Girl Network that the airline intends to densify its Heathrow 777 fleet as well. Only the least dense aircraft — in other words, those on its most valuable routes because they have larger numbers of first, business and premium economy cabins — look set to escape the densification, which is partly because of diminishing returns as the size of the economy cabin shrinks, and partly because of the premium nature of these routes.
BA is also still promising jam tomorrow for longhaul business class passengers. These high value customers are still awaiting an update to the ten-year-old Club World seats — which lack direct aisle access or adequate personal item stowage."
On the shorter haul too, BA will be densifying its aircraft: the A320 fleet will rise to 180 from 168 — which sounds rather like a Space-Flex galley-lav refit — and the A321 fleet will be nearly bursting at the seams with 218 passengers, just two short of Norwegian's A321s. That suggests the airline is not taking notice of the increasing number of passengers objecting to their shorthaul Club Europe Eurobusiness experience offering just 30" of uncomfortable seat pitch without a commensurate drop in fares.
Related Articles: