AirAsia's seatmaker Mirus made headlines even before the recent Aircraft Interiors Expo Asia started by announcing a partnership with digEcor and IFPL to add USB power to the armrest of its slimline seating. But Mirus isn't just driving a step-change in the passenger experience for shorthaul LCCs. It's also offering more fully featured seat options, one including a headrest inspired by a luxury car, which seems appropriate given the company's automotive heritage. And, perhaps most crucially for the AirAsia passenger experience, it's using smart design to carve out over an inch and a half of extra knee room — a full five percent extra on AirAsia's tight seating.
"This show, we've got some different variants of the seat," Mirus CEO Phil Hall explained as he showed Runway Girl Network around the company's AIX Asia stand. "We've got an entry-level seat, we've got a nominal AirAsia spec, and we did a heritage throwback line inspired by a 1970s Porsche. All these airlines have been around a long time, they've got a lot of heritage and they should be proud of it, and we're trying to visualise some of that in the dress covers."
Most interesting, though, was the headrest, a snap-on, snap-off cushion. "That's the S-Class inspired headrest. We'll roll that out on AirAsia's Hot Seats. Tony Fernandes said to me, 'I really love the headrest on the S-Class Mercedes'," Hall explained. "This is not production final, but I think we're about 90% of the way there. There's a small adjustment — you just un-velcro it and lift it up. It's a similar type of feature to Emirates in their business class. We dressed it with Alcantara highlights just to mix up the textures a little bit, mix up the dress covers, and differentiate the brand. It's a nice material, a tactile material, and it changes the appearance of the seat a little bit. This is more of a design and styling focus in terms of what we can do."
"We've got production versions of the armrests here, and the aisle bumpers are our production spec," Hall said. "We've changed the design language quite significantly, to a more dynamic looking seat. In Hamburg we didn't have these available. What's not on these seats is the production version of the backrests. We took a hit on the programme because we found quite a significant benefit to passenger space on the seatback, below the seatback area. Because we have a carbon-fibre frame, it allows us to mould the shape into whatever we want, because the carbon-fibre gives us the strength and the stiffness we need, and gives us the mobility. So we took a period of time to fully exploit that fact. We showed it to AirAsia, and they're pitching at 28", 29", so it's quite squeezy on there, and it was a genuine benefit to the passenger. That's not on show here, but we'll have that in Hamburg. It's about an inch and a half. It was worth us taking the hit and offering a more competitive product."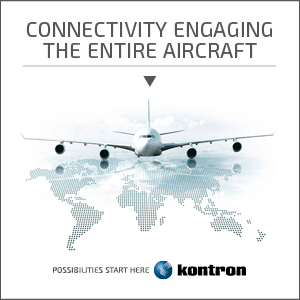 "We're looming up to certification and getting the seats in the air," Hall added. "That's our main target. All of our tooling has been commissioned, and the first production parts are now coming in. We built the certification seats from those parts. We've done all the precertification testing with non-production tool components, so we have a very good confidence level when we go into certification. The flam booth is there. The self-sufficiency aspect of the whole thing is coming together quite nicely. It's all converging on a point."
"We did all the preliminary testing, pre-certification testing — 16G, 4G side, 9G static, 14G down — primarily to test the strength of the product but also to correlate all the virtual simulation that we do," Hall said, noting that Mirus has succeeded with its head injury criterion (HIC) testing at pitches from 28" to 35". "We've heavily invested in virtual prototyping and virtual product development, both software and process. We do another series of sub-assembly testing to validate those models as well."
It's clear from the company's level of hardware and testing investment that Mirus isn't content simply to supply three hundred shipsets of A320 seats for AirAsia: the company wants to be much, much more than that. If Mirus was a seatmaker to watch six months ago when it burst onto the interiors scene, it's doubly so now.
Image Gallery:
Related Articles: