Inflight Dublin, leading in-flight entertainment content and software provider, has launched an innovative new Wireless IFE solution. Utilising hardware-agnostic and Hollywood approved software, Everhub will provide passengers with more services than any other in-flight entertainment system in the market.
The new wireless system has several benefits for airlines. The main advantage is the ability to effectively stream high quality content to more than 300 devices in-flight at a fraction of the cost.
The second advantage is the revenue generation opportunities created by Everhub's dynamic advertising system and an expansive range of popular travel and destination services. As well, this software has an E-commerce platform that provides customers with the ability to review and order products and services via their own devices, while at the same time enabling crew to process all transactions.
All of this is underpinned by a user-friendly back-office system that allows customers to review performance data and remotely update key service features, such as passenger surveys, instantly.
"We are very excited to bring Everhub to life today. This solution, which is fully customizable and available on mobile and fixed wireless IFE systems, will revolutionise the in-flight entertainment industry as we know it. Supporting wireless content streaming, on-board retail, destination services and customer-specific offers – everything that a passenger needs- is now provided through one hub.. Everhub!" said John White, Inflight Dublin CEO.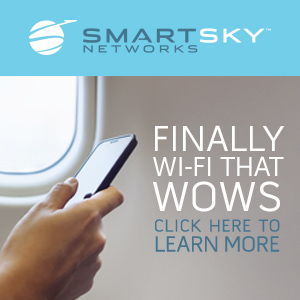 Cardiff Aviation (Air Djibouti) Project Manager, Adrian Parsons added, "Cardiff Aviation (Air Djibouti) have been working with Inflight Dublin to provide the software for a wireless IFE solution. Having evaluated numerous offerings we chose Everhub, primarily because we were very impressed with this customised and cost-effective solution!"
Everhub will be launched at Apex Expo in Singapore, Tuesday 25th of October 2016.
About Inflight Dublin
Inflight Dublin is a global leader in IFE content, software and design, delivering high quality services to airlines for over 30 years. Leveraging its continued success, Inflight Dublin has now expanded its services to include a range of advanced technology solutions, including wireless IFE. Current clients include Aer Lingus, Air Mauritius, Ethiopian Airlines, Norwegian Air Shuttle, Singapore Airlines, Vietnam Airlines and many others. Inflight Dublin is headquartered in Dublin, Ireland with 8 international offices.