SINGAPORE — Italian seatmaker Aviointeriors debuted its Adagio staggered fully flat business class seat with direct aisle access at the Aircraft Interiors Expo Asia trade show, and chief executive Ermanno De Vecchi sat down with Runway Girl Network to discuss the product in-depth. RGN experienced Aviointeriors' basic monochrome mockup of the seat at AIX, but De Vecchi requested no pictures of the non-moving mockup. The crucial issue is that this adagio sounds very familiar. Overall, the seat is similar to a variety of existing staggered products, from Stelia Solstys to Zodiac Skylounge to Thompson Vantage and Recaro CL6710.
"The idea was to try to give comfort to passengers while achieving as high a density as possible. The results are quite good because currently on the market there is only one seat having a lot of density," De Vecchi said, referring to the Thompson Vantage XL seat, which is currently in use by SAS, Qantas and others, with a doored version on its way for Delta. "I feel that we are absolutely comparable with Vantage XL in terms of comfort. We are better compared to all the others in terms of density."
"On the 787 and A350, we have the same density they have," De Vecchi continued, citing example seat widths of 24" on the 787 and 26" in width on the A350.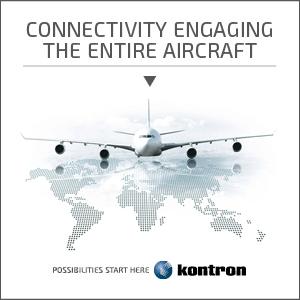 Aviointeriors is planning to offer a wider seat on the 777X, and is unlikely to offer nine-abreast seats that reduce the number of seats with direct aisle access. "We started the configuration at eight, but with Tangerine we are working on this subject to find if it remains comfortable or not. We don't want to have something on the market where the passenger is not comfortable."
"We realised Adagio in partnership with Tangerine," De Vecchi explained, "and the partnership was to exceed or at least be comparable with the top of the market. Currently we are able to achieve that with eight-abreast in the A350 and 787."
On the question of whether this seat, so similar to others, infringed existing intellectual property, De Vecchi stated clearly, "we studied it. We know that not only are we not infringing anything from our competitors, but that we have the possibility to patent something ourselves." De Vecchi was unable to disclose any details on the prospective patents for Aviointeriors.
In functionality, Adagio is a straightforward stagger, with the extra width meaning that it does not suffer from the limited space in the footwell from which early staggered seats like Vantage suffered and continue to suffer. De Vecchi wryly pointed to his size 46 (European; US 12) shoes to empathise with passengers quite literally stuck in that situation.
The tray table extends horizontally from above the footwell, in a similar way to a number of B/E Aerospace Super Diamond configurations, while above the tray area the typically large monitor is installed on an angle, for a reason that remains unclear. There is ample egress for the aisle passenger, and adding complexity of a moving screen while also creating a gate-to-gate viewing angle issue seems to create pain for no gain.
The seat could also potentially do with extending the turquoise shroud to minimise the "brush-past" zero sum problem with most staggered seats, especially since De Vecchi nixed the idea of installing doors like Thompson's Vantage XL+ seat for Delta on the grounds of a sense of space. "If you have the same area, you have the feeling of having a smaller area. This is the reason why we didn't follow it."
Notably, "there is a customer interested," De Vecchi revealed to RGN. "We are working with a customer, but I'm not allowed to say the name." The customer is used to working with both Aviointeriors and Tangerine, De Vecchi noted. "They know both of us very well, and currently he already checked the drawings, LOPAs and everything. We are quite satisfied and are going forward. Our target is now to have a prototype ready for [the Aircraft Interiors Expo in] Hamburg 2017 and to have twelve months later the seat certified and ready."
Adagio is just "the starting point" for Aviointeriors' premium travel aspirations. "We are currently also exploring another option that we call Adagio PE, a premium economy seat that will give something more in living space compared with what is currently on the market,"  De Vecchi said, while also teasing the idea of engineering a new first class product to meet the demand in this exacting, high-value yet low-volume sector of the market.
Related Articles: