There is nothing small about Lithuanian leisure carrier Small Planet Airlines' ambitions. The fast-growing charter operator, which started service in 2009, took some of the profit it made last year and plowed it into upgrading its aircraft cabins with new seats, mood lighting and AirFi-provided portable wireless entertainment. Though Small Planet saw its first half 2016 profit margin decline – the result of an aircraft planning mistake, it recently told The Baltic Course – it doesn't regret its decision to improve the passenger experience. In the following interview with Runway Girl Network, Small Planet head of marketing Simonas Bartkus provides specifics about the carrier's aircraft modifications, reveals its expectations for the IFE, addresses questions about EASA's fresh guidance concerning portable wifi, and talks about whether widebodies are in its future.
What does Small Planet's fleet currently consist of (is your website accurate in that the carrier operates a total 17 A320s and 4 A321s)? And how many aircraft (and what types) are on order?
SB: All our fleet is leased; we do not own any aircraft, so we are quite flexible to grow the fleet in the pace which gives comfort for our growth. Last year we phased-out [our] last Boeing 737-300s and replaced them with newer Airbus A320s. Also, this year, we introduced the first four Airbus 321s in our fleet, so our current total fleet consists of 17 A320s and 4A321s.
To date, how many aircraft are generally carrying portable AirFi wifi boxes, and when do you envisage completing fleet-wide rollout?
SB: We are rolling that out fast. [As of mid-August] it was operating on all our flights from Poland, Lithuania and Germany and this is about 80% of our total flying program. We aim to launch AirFi on UK and France flights soon too, so it will be in all our charter flights (excluding ACMI flights we are operating for other airlines).
With specific regard to the AirFi rollout, what type of passenger take rates are you seeing? Are you pleased with the program? 
SB: We see about 20% of passengers accessing AirFi in the launch phase. We see big potential [and expect]l this number to grow as we will do more in advertising this entertainment system to our passengers. We are pleased with this new service mainly due to the very positive feedback we've received from our passengers. Also, we are looking forward to expanding content on AirFi, especially localizing content to different markets – we see demand for the passengers to get local content. We see the "Games" area being the most popular for now.
Do you see an opportunity to drive ancillary revenue with wireless IFE; if so, how?
SB: We see opportunity to get ancillary revenue, but this is not the main goal of the wireless IFE implementation. As we are flying ~4h sectors on average, we see passengers are happy being entertained. We believe traditional IFE systems are not well suited for shorthaul, and Internet connectivity is still very expensive technology. That's why we went with the AirFi solution for entertaining our passengers. Yes, we see some possibilities to get revenues from advertising and from increased onboard sales from …[the] purchase by passengers of food and drinks directly from their smart devices.
Do you intend to upgrade to the newest AirFi box with moving map capability, or are you satisfied with the current solution?
SB: For now we are satisfied with the current solution and we see a lot of possibilities to develop more content [for the] wireless IFE system. We are concentrating our efforts for now on further developments with current hardware.
How have you integrated the portable wifi box placement, charging/content upload and offload into your logistics and crew operations?
SB: At most of our bases, we use catering companies' support in logistics – AirFi boxes are unloaded by catering companies, together with trolleys. Boxes [are] charged and replaced on the ground. Our crew just only need to switch it on and off when it is required.
EASA has issued a warning about portable wireless IFE boxes and lithium batteries for EFBs. Do you have any safety concerns about carrying the AirFi boxes? Do you expect any action on the part of EASA? 
SB: As we got advised by our partners from AirFI, AirFi has studied the SIB and concludes that all AirFi solutions are within the limits as cited within the "Recommendations" of the SIB. The AirFi Boxes are designed for safety as well as ease of deployment.
What are crew instructed to do if they observe a PED smoke/fire event or a smoke/fire event related to the AirFi box? Do you see any need for the wireless box to be self-distinguishing now or in the future?
SB: The instructions are just the same as any lithium fire from one of the passenger devices. The AirFi has four temperature sensors and will shut down before any critical chain-event-temperature is reached. The batteries are sealed and not handled by non-expert staff, like onboard replacement.
Do you believe you'll stay the course with portable wireless IFE or would you consider a retrofit solution in the future?
SB: It is always very difficult to predict the future. We see this as a good solution for our passengers' entertainment, at least, for next few years.
Has Small Planet's full fleet been retrofitted with the new interior (Recaro seats, LED lighting), and if not, how many aircraft carry the new interior and when is completion of the retrofit envisioned? What type of Recaro model was selected?
SB: We have selected Recaro SL3510 for our fleet. As of mid-August, 16 aircraft (from 21) in our fleet have these Recaro seats. We retrofitted most of our A320 fleet last winter and also installed these seats to our newly added A321s. During next winter we are going to add new interiors to additional aircraft too.
How many Recaro seats are in the A320s; how many Recaro seats are in the A321s? Of this number, how many are extra comfort seats and how many are standard economy? Is your premium offering a separate fare class, or simply an ancillary add-on in the booking process?
SB: We have 180 seats in all our A320s and 220 seats in our A321s. We have three first rows on each aircraft with extra comfort seats + 2 overwing exit rows also have extra legroom and additional softness for the seats. [The premium offering can be purchased as additional service through the tour operator or at the airport (and in some markets – through the online checkin). We see growing demand for these extra comfort services. As overwing rows and Row 1 is not suitable for infants and children due to safety regulations, we introduced extra comfort in Row 2 and Row 3 and we see families like that.
What is the seat pitch of regular economy in both aircraft types? What is the seat pitch of extra comfort in both aircraft types?
SB: Regular economy rows has 29″ inches; Row 1 and overwing rows have 32″ inches and Rows 2+3 has 31″ inches. That might sound bad, but as we use very thin, lightweight and ergonomically reclined seats designed by Recaro, passengers get much bigger living space [than] they'd expect in shorthaul economy class. We got a lot of positive feedback from our passengers regarding the new interiors in our aircraft.
Did the retrofit include any new galley/lav complexes or new overhead bins, or did it simply entail seats and lighting?
SB: It is more than new seats only – we also installed new carpets, new front wall with our lighted logo in front, new seats, mood LED lighting. We haven't retrofitted lavatories and overhead bins for now as we feel these improvements help our passengers to experience new comfort on board.
I understand that Small Planet is currently flying from bases in Poland, Lithuania and Germany. And that bases in the UK and France will be added later this year; is that accurate? And where in the UK and France will the bases be added?
SB: We are now operating on three different AOCs – one in Lithuania, one in Poland and one in Germany. We also operate from UK, France and Italy. In France we have bases in two airports around Paris (CDG and Vatry) in Italy we operate from Verona base. In UK, we base one our aircraft in London Gatwick and two in Manchester airport.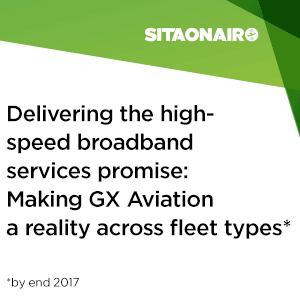 What does your five-year growth plan entail? Any non-European routes being explored? Alliances? Any consideration to add long-range widebodies?
SB: We see widebody longhaul flying as different type of business. We never say never (as "Why Not" principle is applied for every idea we have), but for now we are concentrating our efforts on the best we do – shorthaul leisure flying. There is quite a big challenge of business seasonality for us in Europe, as there is a big peak in summer for leisure flying in Europe and demand goes down heavily in winter. We see a lot of opportunities for us to grow further in Europe in the summer, but to be able to do that, we need to find our niche in winter. Our answer here is our Asian operations. We had an interesting project in Bhutan and during the last few winters we operated from Cambodia successfully. We are going to continue that this winter and we are looking for opportunities in other Asian markets too. Why do we do that? Well, there is opposite seasonality in this region and it is great opportunity for us too. [There is a] possibility you will see us flying from other Asian markets too very soon – but this will be shorthaul flying on our A320/A321s too.