Rockwell Collins' provisioning of Air Astana's Inmarsat Global Xpress Ka-band connectivity, for which Rockwell is the ISP, is delayed because of regulatory issues with regard to one key nation relevant to the Kazakh carrier (and which is not, indeed, Kazakhstan).
While Rockwell execs took pains not to name the country as China, RGN is given to understand that the issue (characterised by Air Astana CEO Peter Foster to RGN as "satcom coverage") is around Chinese airspace, the preponderance of which in western China is dedicated to PLAAF (People's Liberation Army Air Force) control and activity, which requires an unusual set of approvals for overflight operations to begin with.
This is a well-known issue for Air Astana, and news to neither the airline nor its supplier, though it does come as news to passengers. In April, Air Astana issued a press release saying its fleet of Boeing 767s would be equipped with Global Xpress beginning in September 2016. Now the carrier is eyeing equipage for next year, according to Foster.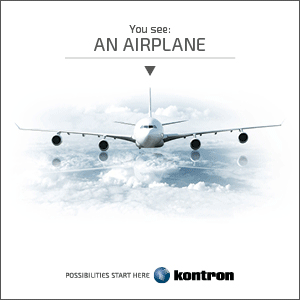 Discussing the issues, Rockwell spokesperson Nancy Welsh said, "Frankly, it's mostly around regulatory issues and regulatory approvals. We're in the process of getting that sorted and anticipate that we'll get that taken care of, along with Inmarsat, to ensure that, for all the airspace they fly through, we have the necessary approvals for them to operate. That's the limitation of this point, but as it relates to the GX service, that's not an issue. It's one we're working through."
Welsh said that this issue of regulatory approval is the only one currently proving a stumbling block with Air Astana, and characterised the relationship between Rockwell Collins and the Kazakh carrier as, "I think it's quite good".
"As far as I am aware," Welsh noted, there is just this one single geographical regulatory issue currently facing Air Astana, Rockwell Collins and indeed the Global Xpress product more widely.
Richard Nordstrom, Rockwell Collins senior director global marketing, followed up with RGN, confirming in response to our questions about whether there were other regulators posing problems: "For Air Astana, no."
"It's a primary challenge that everybody has to go through, and it's just processing through it," Nordstrom said. "It moves at the speed of government, which is frequently rather slow. It's all a matter of just dotting your Is, crossing your Ts, talking to the right people, filling out the right forms and following up. It's a lot of work, a lot of focus and energy."
Discussing the general issues around operating in China, Nordstrom explained that "there's two levels of regulatory requirement as far as what we sell as a merchant of record and as an ISP. One is that if it's a Chinese airline and it has a Chinese tail registration, we have to meet the laws of the PRC relative to operating on those aircraft. We do that hand in hand with the airline. The second part is, if we have aircraft of non-PRC tail registration, that are accessing and either landing in or flying through PRC sovereign airspace, we also need a permission for that to operate. That means we go out and we find a partner in China and we work the process together as a team."
So, as soon as Rockwell receives approval for Air Astana, it will be able to offer the product to any non-Chinese carrier too, regardless of their non-Chinese flag?
"Yes, correct," Nordstrom said. "Once we have regulatory authorisation it's for any aircraft registered in any country that has our service on it. We don't have to do it individually per country across China, we just have to meet the Chinese regulatory requirements and then any aircraft we fly on across that territory is okay."
Elsewhere in the world, these regulatory approvals are "already falling into place in other areas. It's just a matter that some governments move at a faster pace than others," assured Nordstrom. "Others will put a larger number of requirements on the licensing so it requires additional work and time to do that. Every country is different. Some countries you don't even have somebody you can talk to relevant to that. They don't have an authority recognised within their governance to do that, so that also presents a decision-making process for us."
Discussing other geographies, Nordstrom noted, "I don't think India's going to be a problem for Air Astana, but India in terms of the aviation industry is a problem for everybody. These are pretty normal things that we anticipate and expect to have happen, and we just need to bear down, spend time and energy on, and make sure that we move them along as quickly as we can with the relationships that we have. That's really what it comes down to: really staying on top of it all the time."
There shouldn't be significant US regulatory issues for GX or for Rockwell as the ISP, Nordstrom said. Rockwell Collins "is about as US as you can get," given that it is based in Cedar Rapids, Iowa. In terms of identifying the nation from which to seek approval for airspace above a certain geography, however, "The US doesn't require or force us to use anything that the hydrographic or geologic groups push out."
Indeed, the US is one of the trickier nations for approvals, Nordstrom explained.
You have other areas such as the United States, where we have CALEA [Communications Assistance for Law Enforcement Act] or other legal intercept requirements, where you have to go through a process with Homeland Security, the FBI, the TSA — to make sure that in the event there's an emergency they can access that data. We have the same thing in Australia too. We work closely with Inmarsat on those types of applications, because they have the hardware and the infrastructure, as we do too, to fulfil those needs so that we can provide those types of services to the government that are by law required within the sovereign country.
Of discussions of other geographies, Nordstrom noted that "the EU is not difficult at all, even though we have Brexit going on, but that's going to be in the future, and even then it's not going to be a big issue. If any place really understands the importance of providing a unified access it's the EU. They know how to work together."
Related Articles: