Even though the GlobalBeacon flight-tracking service announced by an Aireon-FlightAware partnership last week won't be fully operational until 2018, launch customer Qatar Airways will launch an interim non-global version of the service immediately.
Yesterday Aireon and FlightAware announced Qatar Airways had signed to become the first airline to use GlobalBeacon. It is doing so to meet ICAO's planned Global Aeronautical Distress Safety System (GADSS) distress-tracking requirement that from 2021 all new aircraft report their positions automatically at least once a minute when in a distress condition.
The full GlobalBeacon service will provide Qatar Airways' Integrated Operations Centre with minute-by-minute tracking globally of ADS-B Out-equipped aircraft by 2018, according to FlightAware and Aireon.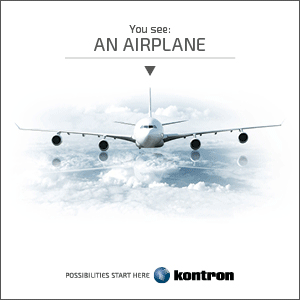 However, FlightAware CEO Daniel Baker reveals to RGN that its GlobalBeacon agreement will see Qatar Airways immediately begin taking FlightAware's Firehose combined feed of ADS-B data from 8,000-plus ground-based ADS-B receivers in more than 140 countries and data feeds from many air traffic control centers internationally.
"As part of our partnership, they'll be able to leverage our existing data effective immediately to augment their existing internal solutions," says Baker. "Qatar Airways will … be receiving that data in the form of our Firehose data feed and implementing that into one of their existing tools that currently receives data directly from the aircraft."
This will provide Qatar Airways immediately with a non-global solution to ICAO's one-minute GADSS distress-tracking requirement. However, says Baker, GlobalBeacon's capability to provide automated alerts when it stops receiving updated positions from an airborne aircraft won't be available until Aireon's space-based ADS-B service becomes fully operational in 2018.
Qatar Airways appears also to have agreed to take other data from FlightAware in order to augment its internal fleet-tracking system.
"Our systems have a variety of different value-adds beyond position tracking including route amendments (re-routes), ETA (estimated time of arrival) calculations, etc.", says Baker, adding, "I can't speak to their specific elements that they'll be leveraging in the short term."
The 26 September news release announcing Qatar Airways' adoption of GlobalBeacon quotes Akbar Al Baker, Qatar Airways Group chief executive, as saying, "GlobalBeacon will seamlessly integrate with our existing ICAO 2018-compliant flight watch technology (Total Operations System), and further enhance our fleet management by providing updates every minute … We will be the first airline in the world to have the capability to use worldwide satellite air surveillance to support our airline operations and to achieve the highest of flight tracking standards ahead of the ICAO 2021 mandate."
But just what Qatar Airways' Total Operations System consists of, as well as the categories of data the airline receives from its aircraft in flight and over which communications channels this data is transmitted to the carrier's Integrated Operations Centre, remains a mystery.
An email request yesterday by RGN to Qatar Airways seeking information on its capabilities to track and receive near-real time streaming data from its aircraft received no response by the end of the 27 September business day in Qatar.
Ten months ago, when attending the delivery ceremony at Boeing's Everett facility for Qatar Airways' 25th Boeing 787, Al Baker told RGN the carrier's operations control center had been receiving streamed black-box data from its aircraft in-flight for almost a year.
Al Baker said this streaming system automatically generated ACARS messages to explain to operations control staff why any deviations from established flight plans had occurred. However, he didn't indicate which communications channels transmitted these ACARS messages, though it is known Inmarsat's new SwiftBroadband Safety system wasn't used.
At the November 2015 Everett event, Al Baker also said Qatar Airways would invite international media "very soon" to Qatar for a live demonstration of its flight-tracking capabilities. This media event appears not to have taken place.
Related Articles:
Header Image: Qatar Airways' Flickr