As the adage goes: "You can't please all of the people all of the time". This aptly sums up the position ICAO will find itself in over the next couple of weeks as it uses its 39th Assembly in Montreal to finally try and secure global agreement on a market-based measure (MBM) to reduce carbon dioxide emissions from international aviation.
The Assembly kicks off today, and it is hoped that by its close on 7 October victory will have been secured in the form of a worldwide endorsement of ICAO's draft resolution to offset airline emissions – the newly-entitled CORSIA (Carbon Offset and Reduction Scheme for International Aviation).
But whatever the outcome, there is likely to be vocal opposition from some quarters. The trouble with putting together a framework that has any chance of making it past the governments of 191 different countries – some of which have made their hostilities towards any attempt to rein in aviation emissions abundantly clear – is that what started out as a very good intention runs the risk of being watered down in order to increase its palatability.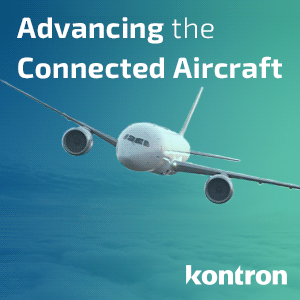 In the case of CORSIA, the fact that it is now being proposed as a voluntary rather than mandatory scheme for the first six years has raised some hackles, and not only among environmental campaigners. The airline industry itself has repeatedly stated its preference for the measure to be compulsory, but appears resigned to the fact that politics and international diplomacy have played their part in diluting the proposal to achieve a broader consensus.
"Following lengthy negotiations between governments meeting at ICAO, over the last six months the scheme has evolved to adopt a phased approach, where the first six years of CORSIA will be voluntary in nature. Whilst the industry remains in favor of a mandatory approach…the initial voluntary system can work if enough states volunteer," said industry body the Air Transport Action Group (ATAG) in a statement released yesterday.
Speaking to journalists on a pre-Assembly conference call last week, ATAG executive director and director of aviation environment at IATA, Michael Gill, said that the voluntary nature of the proposal should help secure consensus, and he is "hopeful and confident of a successful outcome on Friday 7th October". However, there is "always the potential for obstacles to arise", particularly if individual states make alternative MBM proposals of their own, says Gill.
Many environmental campaign groups, meanwhile, are seeking an alternative approach to carbon offsetting – or, at the very least, to the specific type of offsets used. Today, 90 non-governmental organizations, including Greenpeace and Friends of the Earth, released a signed declaration denouncing ICAO's proposal in its current form.
The declaration states: "One of the main concerns is that ICAO's proposal to reduce the climate impact of aviation relies heavily on carbon offsetting. Offsetting is widely considered a false solution to climate change because it does not reduce emissions, but merely shifts emissions from one sector to another."
Hannah Mowat, a forests and climate campaigner at Brussels-based environmental NGO Fern, believes the ICAO proposal "to allow unlimited growth in emissions, combined with offsets" is "a recipe for disaster", and puts the target of limiting global warming to 1.5 degrees Celsius "out of reach".
Despite the rumblings of displeasure, it would be a tragedy if by the end of the ICAO Assembly the world's governments had failed to reach some sort of agreement on how to regulate international aviation emissions.
The emphasis over the next two weeks will no doubt be on convincing as many nations as possible to publicly commit to volunteering in the early phases of CORSIA. Hopefully the list of volunteers, which currently stands at around 60, will continue to grow to the extent that consensus can be reached. Any detail devils can always be hashed out later.
Related Articles:
Featured image credited to istock.com/yalcinsonat1