APEX 2016 will see the very latest in connectivity, payment and power solutions from IFEC specialists IFPL, on Booth 1745 at the Singapore based show.
IFPL lead the way when it comes to deploying contactless payment systems NFC (Near Field Communication) on-board aircraft, with global OEM's and airlines using this technology for seat back in-flight retail and customer personalisation.  APEX 2016 will see IFPL demonstrate its new NFC 'Pin-On-Screen' solution that enables high value off line transactions by removing the current low value payment barrier. This step change will allow airlines to expand and sell high value items thus increasing ancillary revenues.
With portable and wearable tech now widespread, visitors to APEX can also see IFPL's USB-C and USB-A units, both providing hi-speed data and power.
As always, innovation from IFPL will be on display with the company demonstrating its new integrated seat arm concept.  This will reflect its ability to customise peripherals to support the design language, aesthetics and ergonomics required for true IFE and seat integration.
IFPL will be demonstrating their 'Charge-2-Charge' solution for both inductive and USB charging – this will enable airlines to generate additional revenue from passengers wishing to charge their portable devices during flights.
Demonstrations will also be available for their popular 110V A/C power outlet and its combination 110V and USB-A & C.
Solving the problem of broken headphone sockets are IFPL's MagSignal Audio units. Cost neutral when compared with traditional sockets, MagSignal Technology allows the cable to be pulled and detached from any angle without detriment; reducing customer induced damage (CID) and maintenance disruption to aircraft.
As always IFPL's established range of IFEC products and solutions will be on display and the team from IFPL will be on hand to discuss any requirement that visitors to APEX 2016 in Singapore may have.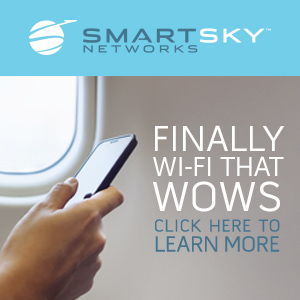 IFPL is an award-winning designer, innovator and manufacturer of passenger interface solutions to the global In-Flight Entertainment and Connectivity industry (IFEC).
IFPL's comprehensive in-house capability, combined with its unique ability to pursue industry-leading innovation with manufacturing excellence, enables clients to work closely in transforming ideas from concept to prototype and delivery as an industrialised, certified and production-ready solution.  IFPL can often achieve this within months, rather than the standard years.
Founded 20 years ago by CEO Geoff Underwood, IFPL today enjoys the largest portfolio of proven IFEC products and services in its sector. As a proud and dedicated supplier of the world's leading in-flight entertainment manufacturers and airlines, IFPL continues to inspire and enhance aircraft passenger experience by delivering innovative product design with proven reliability.
IFPL is based on the Isle of Wight, just off the South Coast of England, in modern offices which house an award winning manufacturing facility that boasts extensive product design, R&D and manufacturing capabilities.
Contact
David Thomas – Head of Business Development at IFPL
Email: david.thomas@ifpl.com
Telephone: +44 (0) 1983 555900
www.ifpl.com