Japan loves a good train excursion, and Japanese rail passengers really love a good bullet train ride. Combining the two is Japan's latest high speed train, the Genbi Shinkansen, a modern art gallery on wheels.
The Modern Art Shinkansen shuttles on an hour-long service between the relatively industrial port city of Niigata and the popular mountain resort of Echigo-Yuzawa — which you might have heard of because one of its resorts has its own dedicated Shinkansen line spur — several times a day on weekends and holidays.
It's scheduled as a regular Toki-branded service alongside the regular Shinkansen, and doesn't cost any more for overseas visitors on the Japan Rail Pass. This journalist was the only Westerner on board, and most of the travellers I chatted to were adding a return excursion to Niigata from their trip to Echigo-Yuzawa during a holiday week. Most were happy to wander the train, changing car every twenty minutes or so to experience all the artworks across their two hour return journey.
The passenger experience isn't much different from taking a normal train until you get to the platform and see the sleek, midnight-blue train waiting, wrapped in livery vinyls of fireworks from renowned photographer Mika Ninagawa.
Inside, seven other artists make their mark across the six-carriage train. There's a relatively normal (if rather eyewatering) half car of seats at one end, then the usual Shinkansen set of services: an accessible lavatory and a multi-purpose room, used for disabled passengers or the needs of parents, including baby feeding.
Yusuke Komuta's geometrical mirror car is particularly thought-provoking on a train, where peoplewatching can be taken to a true art form, and also displays the reflections of an increasingly autumnal Niigata Prefecture rolling past at a new angle.
Parents are also well served by the next car along, half of which is outfitted by Kyoto artists Paramodel and includes a generous helping of the iconic Japanese toy train sets, Plarail, for kids to enjoy. The rest of that car is taken up by a Kentaro Kobuke-designed chic café, which features wine, beer, sake and snacks from the local region, including a particularly tasty black beer.
A fascinating series of photographs is contained in the next car, designed by intrepid traveller and photographer Naoki Ishikawa. The numerous tunnels of the Joetsu Shinkansen line help to focus the interest inwards — and reduce glare on the glossy prints — in this car.
Next up: this author's personal favourite, Haruka Kojin's three-dimensional take on traditional Japanese papercutting combined with fractals. When mounted in a gallery, the movement of the papercuts is limited to wind, but at 220 km/h there's a regular rhythm to its oscillation that really makes it pop.
And, lastly, at the Niigata end of the train there's a video installation from Brian Alfred that's delightfully Japanese in theme yet almost Pop Art in its execution.
In each of the exhibition cars (so not the seating car or the kids/café car) seating is either in loveseat pairs facing the art, or with an added single bucket seat situated at ninety degrees to a mix of loveseats and three-seater sofas.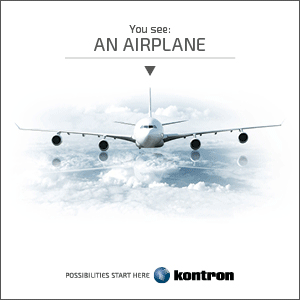 It's all very civilised, friendly and optimised for people on a jolly day out, but with all the modern conveniences (and indeed extra luggage space) of the world's original high speed rail network.
Like the Toreyu Tsubasa, the "footbath Shinkansen", the modern art equivalent is based on an older E3-700 model Shinkansen, which formerly operated on the Akita Shinkansen line in  northern Japan, replaced by the shinier, newer E6 Shinkansen from March 2013.
It's hard to think of an aviation equivalent — perhaps if a US carrier installed Jackson Pollocks on an older Boeing 757 serving Jackson Hole? — but there's no reason why a smart, quirky carrier shouldn't make the most of advances in materials and design to win travellers.
If ANA can do it with a Pokémon jet, and EVA Air can operate Hello Kitty flights, why not thought-provoking contemporary art?
Image Gallery:
All images: John Walton
Related Articles: