As the Latin American business aviation trade show LABACE kicks off in São Paulo, Fabrice Roger, sales director for Latin America at aircraft sales, marketing and ownership strategy company Jetcraft, sat down with Runway Girl Network to discuss the region's context and prospects.
"Business aviation is still a young, developing industry in Latin America," Roger told RGN, noting that it "requires significant investment from the region – more runways, airports, infrastructure and maintenance – in order to reach the US and European business aviation standard of quality and efficiency." 
Fifty-four-year-old Jetcraft's business aim is to respond to this need, Roger said. "Key customers for Jetcraft are private owners and corporate flight departments."
The relative strength of the US business aviation sales market — and the relative weakness of Latin American and other global demand — provides an opportunity for jet owners, Roger explained. "Many of our sellers in Latin America and around the world are taking advantage of the strong US market. And, right now we are seeing significant opportunity for sellers in Brazil. Given the Brazilian Real's devaluation, a Brazilian owner selling their business jet to an international buyer in US Dollars will be able to offset the 20% government tax they paid on import due to the drop in value of the Real. Jetcraft has helped several Brazilian aircraft owners find non-Brazilian buyers for large-cabin aircraft, predominately from North America."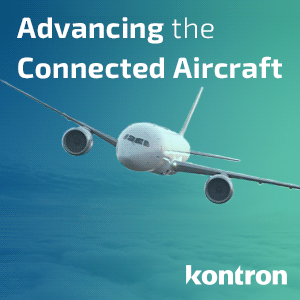 The current macroeconomic position and political situation in Brazil and other regional states is, of course, also affecting commercial aviation, but it seems business aviation's increased flexibility offers it some benefits.
"Latin America has long been viewed as a key emerging market for business aviation, led by two major countries in the region, Brazil and Mexico," Roger continued. "A slowdown in transactions has occurred in Brazil, due to recent political and economic turmoil that was intensified by a collapse in the oil and gas sector. And, although Mexico has experienced currency challenges, the market for business aviation there has grown considerably in the past few years." 
Overall, Roger said, "it is clear that currently, the economies of Latin America are subdued but as economic cycles play out over the next few years in Brazil, more clarity will be gained about prospects for the country's business aviation market. Further, with Mexico leading the region to more stable ground, we view Latin America on the whole as a region with great promise in the longer term." 
Part of that promise is the ability of newer generation business jets both to offer a more comfortable passenger experience and to fly longer sectors without the need to refuel.
"In Latin America, as well as in other regions, we are seeing a trend towards long range, large-cabin aircraft.  For example, our recent transactions in Latin America have included Bombardier Global 5000 and 6000 models as well as a Gulfstream G450 and G650," Roger noted. "One of the core benefits of private jet travel is the ability to skirt airline changes and stopovers."
In Latin America, as elsewhere, "business jet passengers can execute customized travel plans, bypassing traditional commercial routes. They can visit multiple destinations in one day, or change flight times and destinations throughout the day as needed. They can also fly directly into and out of international small airfields and airports, negating the need to change planes." 
Indeed, South America is geographically located far from other major international markets, and the recent slough in demand on the commercial side of the equation has reduced the number of options for travellers. "We don't see an increase in commercial service to Latin America directly impacting the business aviation market at this time," Roger says.
That, combined with the negative perceptions of the passenger experience of transiting through United States for non-US passport holders in particular, means that an increasing number of high-level business travellers are looking to private aviation for their travel needs.
"Business aviation affords passengers time and travel efficiency they cannot get from commercial travel," Roger says. "Moreover, with business aviation becoming more accessible through charter and fractional ownership scenarios, our potential customer list continues to grow." 
If, as expected, the next decade in South American travel is likely to be characterised by instability — the foe of commercial airline planners everywhere — business aviation is likely to take an increasing role in the region's economies.