Yesterday's explosion which destroyed a SpaceX Falcon 9X launcher and its payload during a static test-firing on Cape Canaveral's Launch Complex 40 did not involve any Iridium NEXT satellites and the Aireon space-based ADS-B packages they carry, but it creates serious uncertainty as to whether the first NEXT-constellation launch will take place as planned in 17 days' time.
Iridium Communications has long intended to use Falcon 9X launchers to place into low earth orbit at least 70 of the 72 satellites – 66 operational satellites in six rings and six orbiting spares, one per ring – which will constitute the NEXT constellation. The NEXT satellites will be launched from Vandenberg Air Force Base in California, and an already-delayed first launch date was targeted for September 19.
"Due to SpaceX being the launch provider, it is unknown what, if any, impact the event in Florida may have on our timeline," Aireon director of marketing and media relations Jessie Hillenbrand tells RGN.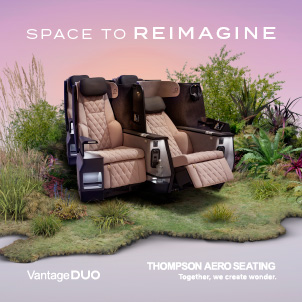 SpaceX will need to understand fully the chain of events which caused explosion and conflagration before it can schedule the next Falcon 9X launch date with a high degree of confidence in the launch being successful.
"The anomaly originated around the upper stage oxygen tanks and occurred during propellant loading of the vehicle. As per standard operating procedure, all personnel were clear of the pad and no-one was injured. We are continuing to review the data to identify the root cause," says SpaceX in a statement.
Whether 17 days is enough time for SpaceX to achieve sufficient understanding to allow the Vandenberg AFB launch to proceed is questionable.
In a research paper released today, analyst Chris Quilty notes that Iridium was next in line on the SpaceX launch manifest, "but will now likely see its launch bumped back by several months depending on the root cause of the failure".
If pad-related, the delay might range from 2-4 months. If rocket-related, a 4-6 month delay seems more likely. These delays will likely cause Iridium to miss its (self-imposed) deadline of bringing the NEXT constellation fully online by the end of 2017 but should have a minimal impact on revenues (essentially, delayed revenue recognition of new services such as Certus and Aireon). That said, the Aireon service should still be fully-operational well-before ADS-B equipage mandate comes into force on January 1, 2020.
Quilty also points out that SpaceX's heavy lift rocket, the SpaceX Falcon Heavy, is likely to incur yet another delay. "SpaceX had been targeting a maiden launch in November, but a push-out to early- 2017 now appears likely. Two early customers (ViaSat and Inmarsat) had previously booked backup launches, but additional defections (ArabSat, Eutelsat, Telesat) could be possible."
The Falcon 9X that exploded was due to launch on September 3. Its payload had been installed before the static test-firing went drastically wrong and was destroyed in the explosion. That payload was the large AMOS-6 communications satellite, built by Israeli company Spacecom to provide three Ku-band beams – one for the pan-Europe area, one for Central East Europe and one for the Middle East – and 36 HTS Ka-band spot beams for communications to countries in sub-Saharan Africa and Europe.
AMOS-6 was to be placed into a geosynchronous equatorial orbit at 4 degrees West longitude, according to Spacecom's website. "AMOS-6 enhances Spacecom's existing service offering by supporting a full range of services, including Direct-To-Home (DTH), video distribution, VSAT (Very Small Aperture Terminal) communications and broadband Internet," the company says.
Facebook was a major Spacecom customer for the satellite's telecommunications capabilities. In partnership with Eutelsat Communications, Facebook had planned to use AMOS-6 to provide broadband Internet coverage to parts of sub-Saharan Africa under its Internet.org initiative.
"Should it choose to push forward with its satellite broadband effort, Facebook could potentially partner with one of the handful of satellite operators launching HTS capacity into the African market, including Intelsat (IS-33e, IS-35e), Yahsat (Al Yah 3), or Avanti (Hylas 4)," says Quilty in his research note today. "However, these operators are unlikely to sell capacity at the ~$100 per Mbps/month reflected by the Spacecom deal (two-thirds below going market rates), which may preclude the economic viability of the project. Alternatively, Facebook may choose to accelerate the rollout of its Aquila solar drone program, which completed its first successful flight on June 28."