Best known in aviation for providing high-speed Internet to JetBlue Airways, ViaSat is serving as the lead contractor for bringing inflight connectivity to Finnair's 30-strong Airbus A320 family fleet. The deal, announced yesterday, is supported by the interconnection contract agreed between ViaSat and European satellite operator Eutelsat back in 2014, and is expected to deliver to Finnair passengers the type of Internet connection enjoyed by travelers who fly JetBlue in the United States.
It's welcome positive news for Eutelsat – which has struggled to grow its mobility revenue – as well as ViaSat's European operations: after all, the rollout of Eutelsat KA-SAT-powered connectivity on El Al is much delayed, and wider IAG considerations scuppered an Aer Lingus deal and sees Vueling appearing to make zero progress in its outfit. 
ViaSat and Finnair need to sort out quite a few unconfirmed technical details before installations start in May 2017, running through June 2018. Finnair's A330 fleet is due to be completed by then, and like the Airbus A350 aircraft currently operating with wifi, these longhaul aircraft will use Panasonic Avionics' Ku-band systems. Finnair also notes that it has recently secured approval to operate these systems over Chinese airspace.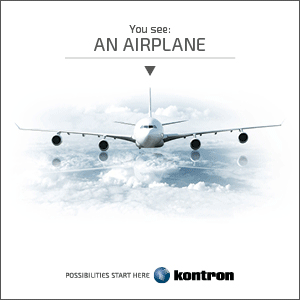 Notably, on the shorthaul A320 fleet, Finnair and ViaSat are promising 12 Mbps or more per passenger, and the connectivity provider suggests to RGN that passengers should experience roughly the same as they do on existing ViaSat services, such as JetBlue's FlyFi.
The 12-strong Embraer E190 fleet, operated by Norra (Nordic Regional Airlines, formerly Flybe Nordic), which operate alongside the Airbus fleet on many European routes, are not included in the deal. Nor are the dozen ATR 72-500 turboprops Norra flies on shorter hops around the Baltic included.
If desired, the E190s can take the same radome, however, ViaSat director Don Buchman confirms. "We haven't done the full engineering package for that type of radome on that aircraft type yet, but our initial assessment is that that radome works. We have to work with the Type Certificate Holder, Embraer, to do final fit checks and final understanding of that radome and if it will work on there."
Describing the arrangement, ViaSat says it "will ensure end-to-end in-flight connectivity service across the Finnair fleet, and has partnered with Eutelsat to deliver the high-speed satellite-based internet service, which will cover the entire European continent". ViaSat did mention to RGN that there are Ka coverage gaps in Finnair's route maps. Perhaps this is not surprising given that Helsinki is one of the world's most northerly hubs, but it's potentially problematic for UK-bound flights in particular given a North Sea coverage gap, and indeed for flights leaving the European continent bound for the Canary Islands, a notable winter market for Finnair, which flies to four separate airports on the archipelago. Buchman says "almost all" the markets are covered, however.
Finnair will also be providing access for free to business class passengers, to its own high-tier frequent flyers, and to oneworld Sapphire and Emerald (i.e., business- and first-class lounge access level) cardholders. The airline has for a number of years had to compete with local low-cost carrier competitor Norwegian's free offering of Global Eagle's Ku-band solution  — will the extra capacity ViaSat is promising be able to provide a significant benefit here?
Inflight connectivity to the cabin will be a big boost to the innovative Finnish national carrier, and particularly to its electronic enablement plans. "Finnair can deliver greater value to its customers by giving them the freedom to use their own device to engage with the internet in new ways – from enhanced online shopping to out-of-the-box online entertainment experiences", promises Finnair senior VP for customer experience development Piia Karhu.
Adds ViaSat's Buchman, "Finnair can deliver greater value to its customers by giving them the freedom to use their own device to engage with the internet in new ways – from enhanced online shopping to out-of-the-box online entertainment experiences."