Finally, American Airlines is refurbishing its longhaul Boeing 757-200 fleet, which the airline expects to fly for quite a few years yet. The airline has just unveiled the first of two dozen refit narrowbodies for its medium-haul international routes, using the B/E Aerospace Diamond fully flat seat (which lacks direct aisle access) that Continental Airlines unveiled in 2008 and Delta Air Lines also offers on board its better Boeing 757 aircraft.
Yet without inflight entertainment — even streaming over wireless, which is so cheap and easy these days that it is practically free to provide — and with a thoroughly unexciting cabin, it's hard to find anything positive to say about this refit other than the fact that it has a flat bed. Since flat beds have been on the market since 1999, this doesn't feel so much like being behind the curve as missing the boat entirely.
American does have a precedent for this type of product, of course. Its refurbished Boeing 767-300ER aircraft offer a Thompson Vantage staggered seat in a 1-2-1 configuration that gives direct aisle access, but which also lacks seatback IFE.
American intends to refit a total of 24 aircraft for its 757 markets, which tend to be either into Latin America or the shorter US east coast to western Europe routes. In overall experience terms, business class passengers for these secondary destinations may well prefer a nonstop (or one fewer stop when connecting) with a less positive product than an extra stop with a better bed on the longhaul leg.
American's key competition on the routes that the 757 will serve, of course, is Delta and United — both of which offer the same base product, but with inflight entertainment and inflight connectivity. And, in fairness, few European carriers have a hard product business class that truly exceeds a good Diamond implementation, with the latest Cirrus seats being installed on Air France and KLM, or the decent enough Stelia Solstys that Iberia and Alitalia fly being the exceptions.
The passenger experience problem with these routes is that so many of the flights are particularly gruelling redeyes. While the first impression might be that the flights are relatively short so a top-notch hard product might feel wasted, the very fact that the flights can get down to five and a half hours across the Atlantic in windier winter means that getting a decent night's sleep — the entire point of paying the premium for business class on this kind of flight — is even more important. It's frustrating for an aisle passenger who has just dropped off to sleep when the window passenger needs to visit the lavatory in any circumstance, but when there's just over four hours of potential sleep time it can mean the difference between arriving refreshed and not.
B/E Aerospace's Diamond seat was a good product for 2008. Now, it's relegated to airlines with Boeing 757s (which have both a limited lifespan and a limited number of products certified for the platform), those without significant competition, and carriers that are unable to charge the premiums other products can command.
In terms of airline efficiency, the product is solid, and American's accountants are to be praised for achieving such a cost-effective refurbishment. Diamond's relatively dense 2-2 configuration is a plus for the airline, but of course lacks the direct aisle access with which American is standardising its widebody fleet.
The main problem is a lack of seatback inflight entertainment. When there are any number of relatively low-capital options — Zodiac's RAVE, for example — to easily, swiftly and inexpensively offer inflight entertainment to passengers, the empty seatback screen feels rather like it adds #PaxEx insult to injury.
That's especially true since American hasn't added a streaming entertainment option for these jets. With what seems like an ever-increasing number of companies large and small offering "box in the bin" solutions, this is neither difficult nor expensive nor time-consuming. It's baffling that American's product team hasn't taken the opportunity to at least mitigate the lack of seatback.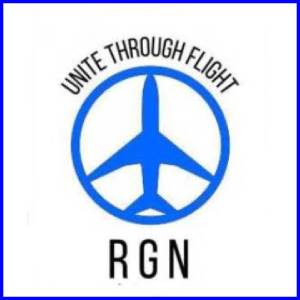 The cabin itself is also a bit dim and dingy under real conditions. While American's pro shots are light, bright and white — indeed almost as if the aircraft was mood lit with modern LEDs — the real-world experience is likely to be the very yellowed experience shown above. Here's the thing: if American is trying to out-Delta Delta by extending the life of aircraft that had an uncompetitive product on board, it needs to go the whole hog, rather than just applying a dash of porcine cosmetics.
The aircraft also lacks inflight connectivity. Whereas United and Delta both offer Ku-band satellite wifi, American's 757s are not equipped, and with the jets just coming out of AA's Tulsa maintenance hangar without radomes and antennas, it seems unlikely that American's passengers will be able to stay connected inflight anytime soon.
At least there appear to be USB sockets, on the "tower of power" section above each seat's outboard shoulder, and in the IFE monitor-shaped hole in the seatback in front.
Lastly, the seat itself looks very boring indeed. Other airlines do a lot with Diamond — just look at KLM's snazzy, fun Hella Jongerius-designed previous World Business Class, which could never be mistaken for any other airline. (It also seems odd that the Economy seats get a pop of red to liven the otherwise monotone cabin up, while business class is all shades of corporate blue.) Let's hope that something can be done with a cheery cushion, blanket or headrest cushion to liven the space up.
At the end of the day, yes, this cabin looks boring and humdrum. But I can deal with boring and humdrum if the rest of the experience is good, and if the airline has a flair for soft product additions that live. But it might have been acceptable in 2016 passenger experience terms for a US airline's longhaul 757 to have entertainment but no wifi, or to have wifi but no IFE. But to offer neither — nor direct aisle access — seems unwise.