Whether you subscribe to writer Georges Polti's time-honored theory that are only thirty-six dramatic situations in all of literature and drama or author Christopher Booker's more recent opinion that there are only seven basic movie plots, I'm pretty sure neither of them had a film like Keanu in mind when they made their lists. For while there are elements of the classic hero's journey throughout the film, with a plot that can be best be described as an action-comedy crime thriller spoof about a pair of ordinary dudes infiltrating a notoriously lethal street gang to rescue their missing kitten by posing as a pair of tough-talking gangbangers, Keanu literally defies definition.
The brainchild of Emmy-nominated cult comedians Keegan-Michael Key and Jordan Peele, the creators and stars of Comedy Central's Peabody Award-winning Key & Peele, Keanu is far from perfect, but if you're looking to laugh yourself silly the next time you fly, then Keanu is right up your alley. And whether you love or hate Key and Peele's unique brand of goofy, off-kilter humor, even the duo's harshest critics will surely find something to laugh at in Keanu, especially if they fast forward to the kitten action scenes which are truly hysterical. I hate to spoil it because getting there is half the fun, but viewers who stick with Keanu until the bitter end will even get to experience a brief, but very funny, voice over cameo by the "King of Whoa" himself, stupid movie Zen master Keanu Reeves. That's right, the adorable kitten in question talks and it is righteous!
Following the stoner humor misadventures of cousins Clarence (Key) and Rell (Peele) as they attempt to steal back Rell's beloved kitten, Keanu (who was previously owned by a powerful Mexican drug lord), from a hardcore street gang called the 17th Street Blips, Keanu has a hard time sustaining the laughs in spots, but when it does, man, is it awesome. Riffing on everything from buddy cop movies to Hollywood gangsta/thug cliches – Clarence and Rell go by the undercover street names Shark Tank and Techtonic when they're "rolling" with the Blips – and even Reeves classics like The Matrix and Point Break, perhaps the funniest ongoing bit in Keanu is the film's celebration of the music and artistry of George Michael. Yes, that George Michael.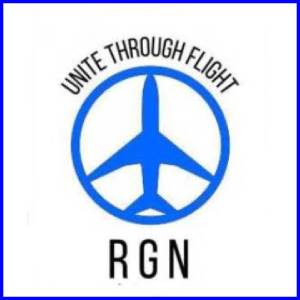 There is an extended sequence in Clarence's minivan where he is expounding on the deeper, darker subtext in Michael's music to a trio of murderous gang members that is already destined to be a classic. Seriously, you'll never think of some of those songs the same way again. Hilarious! Equally inspired is the climactic gang-on-gang shootout by a swanky swimming pool set to Michael's pop music masterpiece "Father Figure". Loud, gleefully stupid and absolutely ridiculous, Michael's song lends the scene an almost operatic quality that only makes it that much funnier. And here again, all of the antics with the kitten in this scene are comic gold from start to finish.
Directed by frequent Key & Peele collaborator Peter Atencio (The Last Man on Earth) from a script by Key and Community's Alex Rubens, Keanu also features a bang-up supporting cast led by The Carmichael Show's Tiffany Haddish, Straight Outta Compton's Jason Mitchell, Will Forte, Darrell Britt-Gibson (You're the Worst, The Wire), the criminally underrated Luis Guzmán as a sentimental drug lord named Bacon, and the always amazing Method Man as the Blips' kitten-loving kingpin Cheddar.
There might be better, smarter, comedies on your inflight entertainment system this month, but trust me, if you're looking for a crazy, talking cat comedy starring two of the funniest men on the planet right now then Keanu is most definitely the kitty crime caper for you.
Now playing on select Virgin Atlantic, United, Oman Air, Hawaiian Airlines, Lufthansa and British Airways flights worldwide, Keanu is also available via streaming on Google Play, Amazon Video and iTunes.