The International Air Transport Association's concerns that recent aviation and other terrorism incidents are slowing the growth of passenger traffic demand are valid, according to two noted aviation safety and security experts.
In IATA's latest news release on global passenger traffic demand, CEO Tony Tyler states, "The demand for travel continues to increase, but at a slower pace. The fragile and uncertain economic backdrop, political shocks and a wave of terrorist attacks are all contributing to a softer demand environment."
Tyler cites these factors as being partly responsible for slowing passenger traffic demand which saw available seat kilometer (ASK) capacity increase 5.6 percent in June, whereas revenue passenger kilometer (RPK) traffic increased only 5.2 percent. This mismatch caused the average passenger load factor to fall 0.3 percentage points, to 80.7 percent.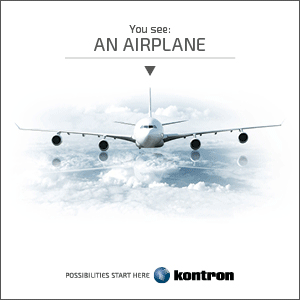 In its detailed 'Air passenger market analysis' report for June, IATA notes: "The loss of momentum can be attributed partly to the ongoing and cumulative impacts of recent high-profile terrorist attacks, which have weighed on international European traffic in particular. Typically, the impact of such shock events is just transitory, but the repeated nature of recent events suggests that the effects may be longer-lasting this time."
In interviews with Runway Girl Network, aviation security and safety experts Jeff Price and Arnold Barnett view as valid IATA's concern that terrorism is partly to blame for slowing passenger demand, at least in the short term.
"Right now, it's probably too early to tell if there are long-term impacts, but terrorism could be responsible for the short-term effect," says Price, a professor in aerospace science at Metropolitan State University Denver. Price is the lead author of 'Practical Aviation Security: Predicting and Preventing Future Threats', a standard textbook on aviation security.
"I don't know if you can make a direct correlation" between traffic demand and the four incidents which can be ascribed to aviation terrorism within the past nine months, says Price, "but there could definitely be an influence of terrorism on aviation."
Price is referencing the apparent bombing of Metrojet Flight 9268, plus bombings at Brussels Airport and more recently Istanbul Ataturk Airport. The fourth is the well-publicized but not well-remembered 9 February incident when a terrorist bomb (which the terrorist had brought on board as he was wheeled aboard in a wheelchair by accomplices) blew up prematurely, blowing a hole in the side of the Daallo Airlines Airbus A321.
"What I have seen does seem to indicate that terrorism is interfering" with passenger traffic demand, concurs Barnett, a professor of statistics at MIT Sloan School of Management who specializes in mathematically modeling problems of health and safety. The Flight Safety Foundation awarded Barnett a President's Citation in 2002 for "truly outstanding contributions on behalf of safety".
Price says the effects of terrorism on passenger traffic demand will be particularly marked on travel to, from and within regions of the world where terrorism incidents – aviation-related or otherwise – have recently occurred and which also have "robust" infrastructure in terms of offering different transportation modes.
Europe and parts of Asia fit this bill but the United States doesn't, because its internal transportation systems aren't as robust, according to Price.
IATA's June traffic analysis bears this out: Europe's total RPK demand in June increased 2.0 percent on 2.7 percent ASK growth, by far the lowest growth rate in any region. International RPK traffic to Europe during the month grew 2.1 percent on 3.4 percent RPK growth, again the lowest rate for any region.
Similarly, total RPK traffic growth in Africa – another region recently affected by aviation-terrorism incidents – increased 3.6 percent in June, on ASK growth of 5.9 percent. International traffic to African nations increased 4.7 percent on a 7.4 percent capacity increase.
Barnett reckons the "countries with the biggest declines" in recent tourism and air travel, particularly from the US, "are [those] suffering most in terms of terrorism". He cites Belgium, France and Turkey, all high-visibility locations for terrorism and political instability recently, as being countries which have been particularly affected by declines in US visitors.
Price's and Barnett's views of the potential impacts of non-aviation terrorism – such as the July 14 attack in Nice which killed 85 people and injured another 307 – differ in nuanced ways. Asked if non-aviation terrorism in a country or region would tend to increase people's fear of flying to that region, Barnett responds, "I would tend to think the answer would be 'Yes'. If you're going to be jumping and not comfortable, that's reason enough to go somewhere else."
However, Price reckons that "in an odd sense", a widening of terrorism in a region or country "minimizes the impact of terrorism on aviation – people start to feel [that terrorism] can happen any place, any time."
Terrorism in the US could also affect the desire of people to fly, whether internationally or domestically – although Barnett notes there is no evidence so far of the major terrorism incidents and mass shootings in the United States affecting domestic air traffic.
One factor probably preventing many people from canceling flight bookings following an aviation-terrorism incident is the willingness of many airlines in these circumstances to let passengers change their destinations without incurring penalties, according to Barnett. Price agrees: "Very few people cancel [long-planned flights] simply because of a terrorism attack."
This is why, in analyzing impacts of terrorism on passenger traffic demand, "It is interesting to look at new bookings rather than existing ones," says Barnett. "If it was possible to distinguish between the two it would be helpful."
It isn't yet clear whether aviation-related and other terrorism incidents will have an enduring adverse effect on air travel. However, the recent spate of aviation-related terrorism incidents following a hiatus which had made people more complacent about aviation security has reminded the public that "aviation is a target and always will be a target," according to Price. "The wolf is always going to be at the door."