Zodiac Aerospace is honored to announce that its Lifestyle cabin concept has won the prestigious Reddot Award in the category "Design concept". The Lifestyle concept recently also won a Crystal Cabin Award in the ''Visionary Concept' category, during Aircraft Interiors Expo in April, 2016.
The Advanced Concept Team and designers from several business units of Zodiac Aerospace have worked with London-based creative agency New Territory to rethink the future of the cabin. The Lifestyle cabin concept illustrates possible aircraft interior design for 10 years' time, and aims to provoke conversation around the future of the aerospace industry. The concept, privately unveiled at the Aircraft Interiors Expo and Paris Air Show is visualized through a 20th scale aircraft 3D model.
The mock up also features the accompanying motion work on six screens around the model mounted on a light box. The screens bring the interior concept to life through rendered images showing fluid natural movements of passengers around the cabin. At Aircraft Interiors Expo 2016, airlines were also able to visit the lifestyle cabin virtually and "walk" into a cabin that could fly in10 years.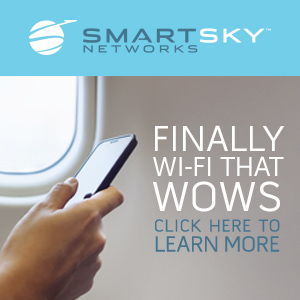 The design awards received for this project prove that passengers are also looking for something different in cabin architecture and that it will be a great way for the airlines to differentiate. It tells that the passengers are looking for a more authentic and tailored travelling experience as well as a more digital experience.
About Zodiac Aerospace
Zodiac Aerospace is a world leader in aerospace equipment and systems for commercial, regional and business aircrafts and for helicopters and spacecrafts. It develops and manufactures state-of-the-art solutions to improve comfort and facilities on board aircrafts and high-technology systems to increase aircraft performance and flight safety. Zodiac Aerospace has 35,000 employees worldwide and generated revenue of €4.9 billion in 2014/2015. www.zodiacaerospace.com
Zodiac Seats is the world leader in aircraft seating, thanks to its wide know-how, its engineering and manufacturing capabilities spread among its division: Zodiac Seats UK, Zodiac Seats US and Zodiac Seats France – The ambition of Zodiac Seats is to offer to its airlines partners the widest and most efficient product line on the market.