British Airways is doubling down on its bread and butter Club World business class with the completion of nose-to-tail refits of eighteen of the airline's remaining Boeing 747-400 aircraft. These are premium-heavy aircraft, with 86 business class seats — more than many airlines' Airbus A380s, and nearly as many as BA's superjumbos – that are all fully refurbished with mod cons to compete on particularly lucrative routes.
Refurbished B/E Aerospace-produced Club World seats, which are still without direct aisle access, are at least a cosmetic boost and probably a sturdiness and reliability upgrade too. Capacitive touchscreen Panasonic eX3 inflight entertainment systems with larger, wide-format screens are a substantial upgrade over the low-res Rockwell Collins early on-demand entertainment hardware. Mood lighting and a full cabin reset also mean the general ambience of these jets is improved.
Premium economy, however, doesn't see an upgrade to the current generation of World Traveller seats, which are a great improvement over the relatively unimpressive previous generation that have been reinstalled on the 747s.
On the plus side, power outlets and USB sockets are at every seat in First, Club and World Traveller Plus — and, unlike the previous emPower port in premium economy and the no-UK-plugs sockets in Club World (really), these are universal standard outlets and don't require adapters.
The refit jumbos are confirmed to operate "on selected flights to New York JFK, Chicago, Johannesburg, Dubai, Boston, Riyadh, Kuwait, San Francisco, Seattle, Toronto and Washington DC," BA says, and with just 145 economy seats these are clearly business-focussed routes, including the frequent service on what many see as the "BA Shuttle" between Heathrow and JFK.
BA once again has a total of three business class configurations on its Boeing 747-400 fleet: the new super-high version with 86 seats, the older high version with 70 seats, and the medium version with 52 seats. All 747s retain 14 seats in first class, together with premium economy on all three types. The medium version has 36 premium economy seats, with the others seeing 30.
It's not just about more seats, though: it's about consistency with the newest A380, 787 and 777-300ER cabins, Troy Warfield, British Airways' director of customer experience, explains: "We have recently taken delivery of our 12th A380 super jumbo and have now have 13 Dreamliners in our fleet, however the iconic Boeing 747s remain an important part of our fleet, that many of our customers love."
A scattershot of BA stats suggests an impressive amount of work done by the airline's Cardiff maintenance base: 61 miles of wiring for eX3, 34 tennis courts' worth of carpet, six miles of lighting with 4500 light fittings and 4950 seats with new foam and fabric.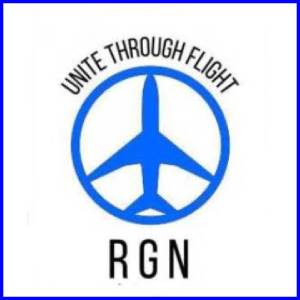 "We know customers who fly the revamped 747s really appreciate the improved interiors, with their mood lighting, better seating and new state-of-the-art in-flight entertainment system, making their flight just fly by," Warfield says. "Our engineers have made these amazing aircraft look and feel like new, with enhanced comfort, cutting edge technology and cool, clean design."
The problem is, though, that there are only eighteen of these refreshed aircraft, less than half of BA's 747-400 fleet, which was at one point the world's largest. This is a consistency problem: the newer and much improved cabins are enough of a difference to what they replaced that it will be a disappointment to passengers if they are swapped out for a non-refurbished aircraft. A quick check of BA's website booking process reveals no way to determine whether or not a flight is on a refurbished aircraft (referred to by the 74S code elsewhere but not on ba.com ), and with often more-than-hourly flights (17 daily departures including American and BA London City flights) this seems ripe for missing passenger expectations.
Image Gallery: