Cathay Pacific has been rumoured to be planning a more dense, 3-4-3 layout on its Boeing 777 aircraft for some time. The airline is one of the holdouts on the more comfortable 3-3-3 configurations, but with a relatively negative set of earnings just released, and concerns about whether the airline is able to attract sufficient premium passengers in its home market, the wind may be blowing in the narrower direction.
RGN has learned that Cathay Pacific is testing narrower seats, and we spoke with one of the carrier's seat testers, who wished to remain anonymous.
"I filled in a customer satisfaction survey on a long-haul Cathay Pacific flight, and they got my details from that. The survey was actually contracted out," the seat tester says. "They specifically were looking for customers who had flown long-haul economy on Cathay Pacific within the last 12 months."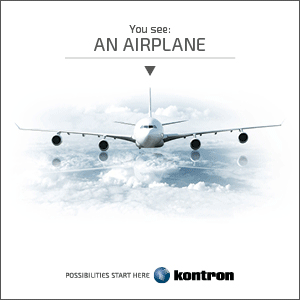 "Testing took place at Cathay City, their headquarters near the airport," our source continues. "I was met at reception and escorted through security to an area where they had the seats set up. I was given twenty minutes in each of the three seats (ten minutes in an upright position and ten minutes reclined). I was asked to relax and sit in any position that I found comfortable. I was told that I could play with my phone, read, eat or do any other 'normal' activities while seated."
Notably, it seems that Cathay Pacific is indeed testing a seat for the much-rumoured 3-4-3 configuration on its Boeing 777 fleet.
"The seats I tested were arranged in a batch of 3 across," our source says. "Each was subtly different in terms of seat cushioning and angle, back support and headrest. They had a Recaro label and seemed to be some form of slimline seats. They felt significantly narrower than the current generation of economy seats, both in terms of seat width and armrest width. One of the seats was considerable more form fitting than the others (a lot more side support, similar to 'sports' seats in cars). Seat recline seemed to be standard. The lady doing the surveying said she hadn't been informed for which airplane type these seats were destined for."
After initially speaking to RGN, our source researched the current range of fully featured economy seats, noting, "I'm 95% sure that the seats I tested are the Recaro CL3710 model. The look is almost identical apart from some minor changes to the seats' side support and seat base length. During testing they seemed very interested in how much the length of the seat base affected my comfort (both actual and perceived). I got the feeling they were testing to see how short they could get away with making the length of the seat base without overly adversely affecting leg support and comfort."
Recaro's CL3710 is already in use on 777 ten-abreast layouts, most notably with KLM. Of interest, it seems that Cathay Pacific is also doubling down on its new, six-way A350 headrest.
"There was an interesting type of 'hybrid' headrest on one of the seats which could hinge open like a clamshell to provide greater head support while sleeping, vaguely similar to the headrest they have implemented on their new A350 but still different," our source says. "From what I can see of the A350 headrest, this new one is more adjustable, meaning you can adjust the 'wings' to support your head aka a normal headrest, but you could also flip open the wings to provide even greater support. I've tried to find a photo of a similar one but to no avail. Imagine a normal headrest but with thicker 'wings' that can hinge open."
If Cathay Pacific does indeed intend to roll out a 3-4-3 seat on its 777 fleet, it's smart to have a #PaxEx tradeoff in the form of a proper headrest. The plus of the headrest might, for some passengers, cancel out the minus of losing 1-1.5 inches of seat width on a Cathay Pacific 777 overall.