Long before she became a household name by scoring an Oscar nomination for her scene-stealing turn in Bridesmaids and taking home an Emmy for CBS's long-running Mike & Molly, Melissa McCarthy was one of the funniest character actresses in Hollywood. Often cast as the kooky best friend, neighbor, or co-worker of the main character, McCarthy was the sidekick secret weapon in parts large and small for years. And then she became a "star" and almost overnight McCarthy was headlining her own movies, which in today's male, superhero-dominated Hollywood is nothing short of revolutionary. Seriously. Name me one other successful female comedienne who has headlined seven major motion pictures (and that's not even counting her cameos and voice over work), in just over five years and I'll spring for your next inflight cocktail.
It just doesn't happen like that for funny women in Hollywood. Especially funny women who aren't cookie cutter-cute model-actress types. Sure, not all of her movies are winners and some of them, like Identity Thief and Tammy, are downright unwatchable, but love her or hate her, McCarthy and her game-changing ascendency have totally changed the face of onscreen beauty in Hollywood. And if you ask me, it's about damn time. I cannot express to you enough how refreshing it is to live in a world where Melissa McCarthy is short listed for A-list parts alongside people like Reese Witherspoon and Sandra Bullock. So awesome!
Cooler still is the fact that McCarthy doesn't just act these days but also frequently writes and produces her own material as well, often in collaboration with her husband and regular co-star, writer-director Ben Falcone. The Boss is their latest bigscreen effort and though it's not nearly as funny as the trailer would lead you to believe, even the lamest parts of the film are buoyed by McCarthy's winning, larger-than-life onscreen presence. Simply put, McCarthy has star quality to burn, even in a mediocre R-rated comedy. And if male mega star comedians can make bad movies now and then, then why shouldn't the ladies be given the exact same opportunity?
That said, The Boss does have some truly inspired bits, especially for anyone who's ever endured the gauntlet that is Girl Scout cookie selling season.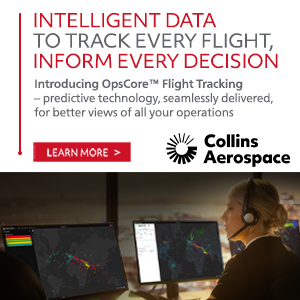 McCarthy plays Michelle Darnell, a selfish, hard-charging, Martha Stewart-ish business mogul who loses everything after being sent to prison for insider trading. With her assets frozen and nowhere else to turn, Darnell quickly finds herself on the doorstep of her long-suffering former personal assistant, Claire, played by House of Lies' Kristen Bell. Insinuating herself into the lives of Claire and her young daughter Rachel (Ella Anderson), Darnell rediscovers her passion for business at one of Rachel's Girl Scout-esque Dandelions meetings and decides to team up with Claire to start up their own anti-Dandelion brownie selling empire, Darnell's Darlings.
Like I said at the top, it's not Shakespeare, but everything to do with the Darlings is very funny and the hilarious supporting turns by Kathy Bates, Peter Dinklage, VEEP's Timothy Simons, The Last Man on Earth's Kristen Schaal and Tyler Labine (Hulu's Deadbeat) are well worth sticking around for. And though Bell is sometimes eclipsed by the awesomely crude, foul-mouthed McCarthy onscreen (particularly in the earlier scenes), their chemistry definitely clicks by the second act, and even if you totally hate everything else in the movie, you'll find yourself rooting for their little brownie-empire-that-could to live to sell door-to-door another day. And if you're anything like me, you'll also find yourself totally jonesing for a brownie, so, pray that your carrier stocks those truly magical, snack-sized bags of Brownie Brittle!
Now playing on select Virgin Atlantic, Delta, Emirates, Hawaiian Airlines, Swiss Air, and United flights worldwide, The Boss is also available via streaming on Google Play, Amazon Video, and iTunes.