What is a "standard" seat in economy class these days? It varies by aircraft type and even by airline but a recent review of Routehappy data may expose uncomfortable truths about cabin developments as they pertain to passenger comfort.
Using Routehappy's recently updated search algorithm, I plugged in a search to learn about the amenities offered on flights between New York and Abu Dhabi as an example. Both of the nonstop services on offer this month from Etihad feature a 10-abreast, 3-4-3 cabin layout in economy class and Routehappy designates both as "standard" for the aircraft type.
On the A380, an expectation of 3-4-3 – and 18″ wide seats – as standard is reasonable; it is the only version of the cabin flying today (on the main deck). For the 777, however, 3-4-3 is listed as standard, despite the fact that the aircraft was originally delivered with a 3-3-3 layout, and that the tighter configuration equates to roughly a 17″ seat width. Meanwhile, the 3-3-3 layout on a 777 is now described as a "more space" layout. While this development in the 777 fittings may be disheartening or even hard to believe for travelers, it is undoubtedly accurate.
Looking at current schedules and aircraft configurations it now appears that 777s in 3-4-3 are more common than those in a 3-3-3 configuration. The tighter layout leads narrowly in daily departures and significantly (20%+) by available seat miles (ASMs), a symptom of there being both more seats on board and the fact that many airlines are using the configuration on longhaul flights.
It is not low-cost carriers making the latest high-density push ; full-service carriers – and even some airlines that have been lauded for their  customer service and comfort – have made the switch. In the past year alone we've seen airlines around the world – including United, EVA, Qatar Airways, ANA and JAL – retrofitting their 777 fleets to increase seat count.
With respect to the 787, Boeing originally envisaged that airlines would configure the aircraft in a 2-4-2 layout. However, the vast majority of airlines have chosen 9-abreast as the standard layout. Only JAL retains a more spacious layout on board today.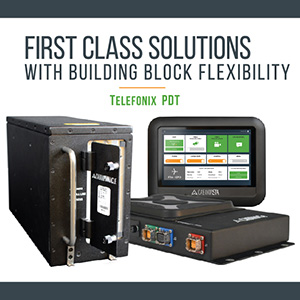 Of course, it is not only the seat width that defines passenger comfort. Seat pitch plays a part with both Airbus and Boeing acknowledging that increased pitch offsets the impact of reduced width.  Personally, I rather enjoyed the living space I had on an Aeromexico 787 thanks to increased pitch, while most definitely feeling the squeeze on an American Airlines 777 with 10-abreast seating and a "standard" pitch of 31″. That many of these higher-density planes are operating without the additional pitch make it more challenging for passengers to find that comfort balance.
On the plus side, the ever increasing density of seating is accompanied by a growth in the premium economy or extra-legroom seating options. Indeed, some airlines are set to offer both on their planes (e.g. American Airlines' 787-9) while other airlines are set for one or the other. And buying into those seats can be affordable in some cases, a small consolation for travelers who want that extra bit of comfort.
As for the Routehappy scoring algorithm, there's still some good news despite the differences in what is "standard" on board. Layouts with wider seats still score better than those without. That's primarily why the A380 in the Etihad example still beats the 777 on the same route, despite all other factors being equivalent. But the word "standard" no longer truly applies across the industry, and that's something travelers should be wary of.