When it comes to the commercial inflight connectivity market, Iridium CEO Matt Desch sees a lot of opportunity. For other companies. The market is a crowded one and Desch has no intention of competing in it, certainly not for passenger connectivity on larger aircraft. And yet he still expects to see Iridium hardware on nearly every aircraft flying, taking advantage of his company's global coverage and reliability to meet the niche needs that airlines present, and which Iridium can deliver on.
The first Iridium NEXT satellites are expected to launch with SpaceX on 19 September. Speaking recently with RGN, Desch stressed that the secure text, voice and low-data rate capabilities supported by NEXT will meet the needs of airlines, just not in what he describes as the "commoditized" business of high bandwidth passenger connectivity.
I don't want to compete against ViaSat or anyone else like that. They can't do safety services so we'll focus on that. We'll be VSAT backup. We'll be cockpit operational oriented communications. We'll be a low-cost device that goes polar. We'll be perfect for King Airs and small jets that don't need a [Global Xpress] system that costs $300,000. We'll be a $40,000 system doing 700 kilobits per second; that's fine.

We're just trying to do our niche really, really well and know that everybody else that's throwing all this money at [inflight connectivity] isn't throwing the money at our space because they're really not going to compete very well with this network on that front. They're going after the big terabit pipes and that's fine, but unfortunately that's going to be pennies per megabit and it is hard to make money at that.
The 700 kbps connection described will be sufficient for nearly all safety services applications today and also basic connectivity needs.
Aireon, a joint venture between Iridium and a cluster of air navigation service providers (ANSPs), will also take advantage of the hosted payload service on NEXT to support space-based ADS-B, though SpaceNews is reporting that Aireon faces some near-term challenges due to the fact that certain expected customers, including the FAA, have not yet made a commitment.
The NEXT constellation could also eventually support IoT applications for aircraft maintenance systems and similar efforts on aircraft. It just will not meet the needs of consumer users in nearly every modern use case.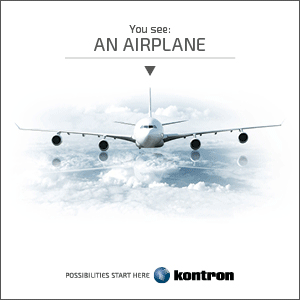 Desch described the challenge of securing customers in the cabin connectivity space and keeping them over time. Not even the protection of an installed hardware base can keep a customer loyal; adjustments can have the same antenna or modem talk to the competition in some instances. Desch sees that as a battle worth avoiding as much as possible, saying, "I don't want those kind of applications because you just can't invest and compete for that."
A for the future of the "commodity" connectivity market, Desch sees the potential for consolidation in the space, though it is unclear when a vendor will finally fold. "It is going to be messy for many years because everybody thinks they're going to be the winners. And that's the worst time. It is only when somebody says, 'I might be a loser, I'm willing to sell' that things happen."
In the meantime Iridium will continue to focus on its core competencies, the niche markets where it can dominate (though Inmarsat is also competing with its SwiftBroadband Safety product) and the aircraft with lower demands. And so long as the industry demands a separate communications channel for that data and truly global coverage, including polar regions, Iridium is in a strong position to do so, commanding a premium price along the way.