Sometimes you come across a passenger experience idea that sounds so genius that you wonder why nobody has ever had it before. Swiss' Whisky Club 28/10, named for the runways that bracket Zurich Airport's new longhaul Senator Lounge at the satellite E gates, with views across the airport and up to the Alps, is one of those innovations.
The ultra-modern aesthetic is a pleasure, if rather unrivalled in avant-garde terms in the Switzerland where I'd just spent a week. It's not particularly Swiss, but then neither is whisky — well, most of the whisky, because there's a small stash of Swiss bottles to go with the better known Scottish varieties.
Dozens of varieties of Scottish whisky, Irish whiskey, and international versions from across the world include bottles from well-known producers like Yamazaki and Nikka in Japan, but also Amrut in India and the well-received Kavalan from Taiwan.
Impressively — and very usefully — Swiss also provides what it calls a "tasty cross", which plots whiskies along the axes of smoky-smooth and light-complex. The bartenders are also enthusiastic and very knowledgeable about whisky, and even novice whisky drinkers can rely on their suggestions for "I liked this — can you suggest something similar?"
It's a delight to either perch at the bar and chat, relax on the modern sofas, or sit outside in the fresh air watching planes take off underneath the Swiss Alps.
Indeed, it seems that Swiss has gone all out on the Whisky Club, including splurging on a goodly number of bottles costing over a hundred francs (or dollars, or pounds) each.
The Senator Lounge is for Swiss' (and Star Alliance's) Gold-level frequent flyers, and for first class passengers departing on airlines that are not members of the Lufthansa Group (whose passengers get to use the Swiss first class lounges), and it makes sense for the airline to make them feel like they're being treated to something special.
The problem is that it hasn't done so on the beverages that aren't whisky. Not everyone likes it, and there are very real questions about whether it makes sense to stoke passengers up with hard liquor before longhaul flights.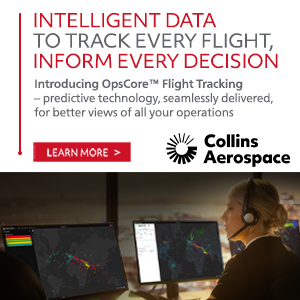 Yet passenger management concerns aside, alongside bottles of whisky costing more than a hundred dollars Swiss offers a bottle of Chamdeville "wine based flavoured drink" as the only sparkling option in the Senator Lounge. Yes, this stuff is so dodgy that it can't even legally be called "sparkling wine" like a Prosecco, a Sekt or a Cava can. It costs under eight Euros to buy retail, and obviously a bulk purchaser like Swiss should be getting an even cheaper deal.
This kind of drink, according to the French government department that regulates it, need only be 50% wine. Quite frankly, it didn't taste like it had even that much relation to grapes. This is cheap, nasty stuff, and it's baffling that any airline hoping to position itself as premium would serve it anywhere, let alone to its best customers. And the bargain basement bubbly is particularly noticeable in contrast with the top-shelf whisky.
The frustrating thing for a passenger experience observer is that there is so much to love about Swiss' Whisky Club 28/10, but it's hard to reconcile it with a "wine drink" under eight Euros.
Media Gallery:
Swiss and Lufthansa provided access to the Senator Lounge in Zurich.