ZURICH — Star Alliance's initial "connecting partner" program for low-cost carriers to interline — and to an extent recognise alliance benefits — is due to launch fully in the third quarter of this year, yet the impression gained after the alliance's annual Chief Executive board meeting was that many of the details need to be ironed out.
Key to the effort will be setting passenger expectations, particularly for the alliance's most valuable customers, its Gold frequent flyers. These passengers are accustomed to fast track airport services, lounges, onboard recognition, priority for upgrades and swift rebooking in the event of flight disruption. Integrating these full-service airline benefits with the cost and service structure of low-cost carriers — or "hybrid carriers" as outgoing Star Alliance CEO Mark Schwab alternated calling these airlines — will be complex.
"We are not asking any of the low-cost, lower cost, hybrid carriers, whatever we want to define them as, to create services they are not already offering," Schwab said. "What we are asking them to do — for those airlines with services that they're offering to premium customers — is that they be offered to Star Gold customers. For example, to clarify this as practically as one can, if a carrier offers a lounge product to their customers then we will require that carrier to provide lounge services to our Star Gold customers. If they don't have a lounge product, we're not going to be asking them to create a lounge product for us."
Even if the actual #PaxEx for these new partnerships — arguably the most important part for a passenger contemplating connecting onto an LCC — hasn't yet been set set, it would seem that the airport and booking services are.
"What we will do at the very minimum is provide through checkin services to the full extent that we do today — boarding pass, bag tagging, etc — and either at any point within the network of that carrier, that we will be providing recovery services if there is a disruption to the schedule," Schwab explained. "Sometimes when you're flying on an LCC sometimes there's a disruption and there's not actually any alternative for you. Part of the minimum requirement of working with Star is that there will be a reaccommodation option offered to the customer to get their journey back on track."
Historically, LCCs — and particularly long-haul LCCs, with the notable examples of Eurowings and Scoot — have been fairly poor at managing disruptions, and particularly the passenger expectations around being affiliated with a full service airline while operating a low-cost model. Singapore Airlines' long-haul, low-cost arm Scoot's CEO even held up the model as mitigation for a rolling delay of more than 24 hours last year, stating, "Scoot has never shied away from the fact that low airfares come with a quid pro quo, which is that hotel accommodation is not assured in the rare event of disruption."
Si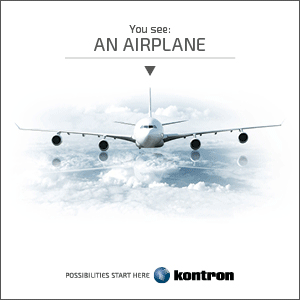 milarly, Eurowings' reputation as "die Billig-Tochter der Lufthansa" — 'the cheap daughter of Lufthansa" — caused damage to not only its own brand but its parent's after a 43-hour delay in Phuket, without reaccommodation.
Star Alliance's Schwab, discussing the airlines he has been looking to deal with as 'connecting partners', said, "Each one of those, as we've tried to explain, will be slightly different to the others. The key part of this is us communicating very clearly and precisely with our customers as to what they can expect along the journey. It's not a full service Star Alliance package they're going to receive, but they will receive at least through checkin and bag handling, and a promise and assurance that if something goes wrong we will take care of their itinerary."
"We recognise that there will be some difference in the transition from our full service carriers onto those platforms, whatever they may be," Schwab added.
Yet simply acknowledging that there will be differences, without having a crystal clear message about how to bridge that service gap, seems to be missing a trick. This is especially true as an increasing number of Star Alliance carriers continue the trend of hiving off their mainline operations to subsidiaries and contract carriers — whether that be separate-yet-linked brands like Eurowings, Thai Smile and Mango, an "express"-branded operation, or an arms-length situation like Scoot and Tigerair.
"We are in active conversations with several carriers right now, it's just that we have not reached commercial terms with them. Watch this space. I expect that in the next little while you'll hear the next connecting partner to come on board," Schwab noted. The launch connecting partner is Mango, the fully owned LCC subsidiary of South African Airlines.
Passengers travelling on the Mango Plus bundle receive a 50 Rand credit (currently USD 3.29), for use against Mango's menu, which would pay for a sandwich (R35) and hot beverage (R12) or soft drink (R12-18). Star Alliance top-tier passengers may well wonder precisely how much their loyalty is worth — more, perhaps, than $3.29.
The Star Alliance airlines seem to want to economise by using LCCs to operate marginal routes, while still being able to claim to their best customers that they offer those routes as part of the network. This shouldn't be an impossible goal, but intelligent product design and integrated systems will be needed to achieve it. Something like the (Star member) Brussels Airlines model, where a beverage and snack are provided on a complimentary basis to shorthaul passengers connecting from a longhaul flight even in economy might be an option — or even something around more room on board, like early Star joiner ANA's subsidiary Peach's Space Seat Option, where passengers can book a spare seat next to them for USD 19.
There is certainly room for a branded product — like Star's Gold Track airport priority — for a better than normal LCC experience. For Star Alliance, the trick will be turning that into a passenger experience benefit rather than a "my only option was this LCC" disappointment.