Alaska Airlines last week became the first carrier to operate commercial flights using a 20% blend of a newly-certified, renewable alcohol-to-jet fuel. The fuel's producer, Colorado-based Gevo, stresses that demand from airlines is crucial if it is to increase production to commercially-viable levels.
However, sustainable fuels come at a price – particularly while the cost of a barrel of oil remains at today's low levels – making a stampede for more environmentally friendly alternatives less likely.
Longer-term, though, as airlines face the prospect of being forced to pay to offset their carbon use (assuming ICAO gets its act together and convinces the world to sign up to a global market-based measure to address international aviation emissions in September), paying a premium for renewable fuels might eventually start to seem like a more attractive option. Also, if the price of oil creeps back up to $75 a barrel and beyond, the price of alternative fuels like Gevo's could become much more competitive than it is today.
The fuel used in Alaska Airlines' recent demonstration flights was derived from non-edible field corn. After capturing the protein and turning it into animal feed – making it a multi-use crop – Gevo ferments the sugars from the corn into isobutanol, which is then converted into jet fuel.
For farmers struggling to make a living out of the land, this could open up new revenue opportunities, as David Kolsrud of South Dakota's The Funding Farm points out. "This practice is a game-changer for traditional farmers like me, as this allows us to extend the use of our crop and create new jobs that, frankly, didn't exist six years ago," says Kolsrud.
Sugarcane can also be used instead of corn, and would be a more likely candidate crop if the concept extends out of North America to markets such as South America or Australia.
An ASTM standard was revised to in April to support Isobutanol-based alcohol-to-jet fuel in aviation up to a 30% blend, following in the footsteps of other previously-certified renewable jet fuels such as those derived from plant oils and animal fats (HEFA), and farnesane – another sugarcane-derived product.
Alaska Airlines on 7 June operated two flights from Seattle, their engines running on a 20% blend of Gevo's ATJ fuel and traditional kerosene. One went to San Francisco while the other flew cross-country to Ronald Reagan Washington National Airport.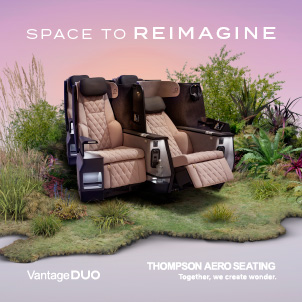 While the carrier describes the two flights as "unique events", it says it hopes "to continue to work with fuel producers over the next few years to develop commercial volumes of sustainable aviation fuels". The airline is also looking at working with Gevo again in the coming months, using a different variation on the fuel used in this month's flights.
"Later this summer, we plan to fly the first commercial flight of alcohol-to-jet biofuel produced by Gevo using forest residuals as a feedstock instead of sustainable corn," it says.
Alaska Airlines has set itself the target of using sustainable aviation biofuel on all flights at one or more of its primary airports by 2020. To this end, the carrier last year partnered with the Port of Seattle and Boeing to carry out an infrastructure feasibility study to assess ways of delivering a blend of renewable and conventional jet fuel to aircraft operating from Seattle-Tacoma International Airport.
The airline says that by using Gevo's fuel it was able to reduce the greenhouse gas emissions of the two demonstration flights by about 50%, based on US Environmental Protection Agency life-cycle emission methods.
But this was just two flights. If Gevo is to build more facilities and start producing its fuel at volumes that could actually make a difference to global aviation emissions, it will need the world's airlines to start lining up and putting their hands in their not-very-deep pockets to buy it.
"Nothing happens without demand from customers," says Gevo chief executive Patrick Gruber, adding that he is "looking at 2020, when regulations [could] come into force".
Even then, however, he points out that "some folks will be betting on just paying the tax and polluting". Others will approach him and say they will buy Gevo's fuel only if it is the same price as kerosene. "I tell them to go away," says Gruber, noting that, thankfully, airlines with these mentalities are "in the minority".
Gevo believes its technology has the potential to be the lowest-cost renewable carbon-based jet fuel on the market. Despite the higher cost of the company's fuel relative to kerosene, Gruber says it is much more competitively priced than other certified renewable jet fuels.
"Ours is the lowest-cost [alternative] fuel, so we're in a good competitive spot," he says, adding: "I can't imagine someone doing it cheaper than us."
The stock market appears to be convinced, which is important news given that the development of alternative fuels will go nowhere without masses of investment behind it. Gevo's share price on the NASDAQ stock exchange doubled when the Alaska Airlines flights were announced. It dropped back down in the days following the flights but has been steadily climbing ever since.
After the standard was revised by ASTM members to sell alcohol-to-jet fuel, the doors to Gevo's bar are wide open. The company is now waiting, and hoping, for an influx of airline customers – or 'punters' to our UK audience – to drive up demand.
"We look forward to moving forward with Alaska, and others in the airline industry, to make renewable jet fuel widely successful as a product that substitutes for fossil fuels, and ultimately helps to reduce carbon," says Gruber.