One of my working theories since Lufthansa and Swiss (and to an extent Austrian and Brussels Airlines) have been integrated into a wider airline group has been that the smaller carriers' onboard and airport products have been aimed at filling a more boutique niche in business class, while larger Lufthansa goes for commoditisation.
"First of all I think the market of Switzerland is really strong from the premium perspective, so we have to offer a very good product because our customers are expecting this. But it's not our target to differentiate from Lufthansa. I think over the years it will be closer than it is today," Swiss chief exec Thomas Klühr told me in Zurich.
Lufthansa's customised B/E Diamond-based seats, when compared with Swiss' Thompson Vantage seats — for which the airline was a very early customer — feel closer in terms of passenger amenities and personal space now than five years ago, mainly because other airlines have moved on to newer, more spacious business products. While the reduced requirement for window passengers to climb over an aisle passenger (affecting 20% of passengers on the airline's A330 and A340 fleet) is fine compared with Lufthansa, a non-direct aisle access product like Swiss' parent offers shouldn't be the benchmark these days.
Emirates, which operates an Airbus A380 to Zurich, is a key competitor Swiss is baselining against to the east, Klühr said, and indeed the Dubai carrier's double-daily connection over Dubai has a significantly better hard product in both business and economy than Swiss' nonstops. Of Swiss' nonstops to Asia, only Delhi and Narita are not served by Emirates A380s.
"We have to ensure that there's a clear differentiation to our competitors, and that includes not only onboard product. I think that one of the main areas that we can work and where we can differentiate is on ground services, because I think there we must be better than — for example — Emirates, because we have short connection times, it's easier to connect during the day and not the night as it is in Dubai," Kluhr told me.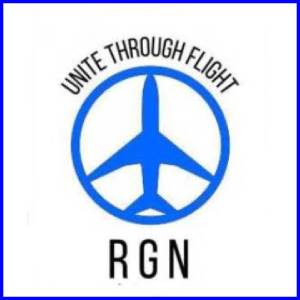 For the record, Emirates offers both a 2215 departure to Dubai (arriving at 0625) and a 1525 departure (arriving at 2345), timetabled at 6h10 and 6h20 respectively. Return flights depart at 1545 (arriving at 2020) and 0840 (arriving at 1320). Both flights connect to Emirates' transfer banks. Qatar Airways and Etihad also operate Boeing 787 aircraft with direct aisle access in business class from their hubs to Zurich.
In terms of product, "In first class and in premium classes, I think all the carriers from Asia are very good with their product, and this is the benchmark from us. Singapore is part of the Star Alliance, but it's always good to see how they develop their product because they are really good," Kluhr said.
Yet Swiss' decision to move to a 1-2-2/2-2-1 layout on its 777 with original Vantage seats means that a full 40% of passengers in that cabin must either clamber over others or be clambered over. The hard product team has done its best to make these seats better within their space confines, but they are simply not competitive on most of Swiss' route network.
But on to Swiss' actual services, where Klühr told me his airline hopes to stand out. After speaking with Swiss' CEO and its product team — and having grown up flying Swiss across the Atlantic — my expectations were fairly high, and the airline did not live up to them.
I was disappointed by the airport and onboard product on a recent flight from Zurich to New York JFK, where Swiss failed to stand out in any positive way apart from some of the catering.
At the airport, Swiss' brand new intercontinental pier business and Senator lounges was underwhelming. While the view of the Alps out the panoramic windows was majestic, the €7.95 sparkling drink in its Senator lounge (also served in the business lounge) is so bargain-basement that it cannot legally be called wine.
Wine:
This penny-pinching contrasted oddly with the dozens upon dozens of whiskies, some retailing for hundreds of Euros each, on display at the whisky bar. And while the whisky bar was a delight, the aviation safety side of this RGN journalist did wince at the amount of neat whisky (indeed, whiskies) being served to passengers.
On board the Airbus A330-300, the cabin was in fairly bad shape.
Dingy cabin:
The main meal was very good, with some of the best beef I've had on a plane, reheated exceedingly well.
But the arrival "meal" wasn't, and there was no "raid the larder" style snack option to supplement it
While the Panasonic eX2 system has recently been updated to enable the touchscreen capabilities, the hard product decisions Swiss made for this cabin leave it far behind the competition.
"I think we should keep first class at Lufthansa and I do not expect that we will offer first class, business class, premium economy and economy," Klühr told me. "So I think for the next two or three years as far as I see it now, we will keep with the existing product portfolio."
Yet even within this first-business-economy portfolio, Swiss' key business product is already out of date, and its decision to keep essentially the same business seats on its flagship 777 seems short-sighted. Will it make the change when Klühr's two or three years have passed?
John Walton travelled to New York from Zurich as a guest of Airbus following the Airbus Innovation Days in Hamburg, and from Dublin to Zurich as a guest of Bombardier, Swiss and the Star Alliance. Lufthansa provided access to the Senator lounge in Zurich.