Delta has been bullish the past few years, growing significantly with a focus on Latin America and the Pacific Northwest. Facing rising fuel prices this spring and limited success in some new markets, however, the carrier is scaling back its growth plans, looking to increase unit revenue rather than trying to keep up with market share. Or, as the company indicated in an investor briefing earlier this week, it is looking to shift away from efforts to grow on par with new competition, instead choosing to protect its financial position at the risk of letting others grow significantly in competitive markets.
One major result of this shifting game plan is the deferment of new widebody aircraft deliveries. Four new Airbus A350s previously slated for delivery in 2018 are being deferred into the 2019-2020 timeframe. With the current 747 retirement schedule unchanged, this presents the potential for significant changes in the company's longhaul route network. Some of those changes are more obvious than others, particularly when it comes to the Tokyo market. Delta continues to dismantle its hub operations at Tokyo's Narita with the latest casualty being service from Los Angeles. With the shift this winter to a daytime slot for Los Angeles-Tokyo Haneda service, Delta is shelving the daytime flight to Narita. Of course, it is possible that the Narita flight will return if the Department of Transportation declines to award Delta the Haneda slot permanently, but it is a cut in overall capacity to Tokyo. In total Delta's transpacific capacity will be down 15% from 2014-2016; in its filings related to Haneda slots Delta focused much of the blame for these cuts on the joint venture operations run by ANA/United and JAL/American as forcing it out of the market.
In the transatlantic market the company cited similar capacity growth challenges as demanding restraint from the legacy carrier, namely from the ME3 – Qatar Airways, Etihad and Emirates – and ULCC (read Norwegian) operators. The cuts, including shelving of the JFK-Istanbul and Atlanta-Brussels routes, will put the carrier at 2014 capacity levels this coming winter. In Latin America, a market which has seen massive growth in the past five years, Delta now expects to see cuts in total capacity YoY, "targeting markets that are underperforming due to high competitive capacity levels". Those cuts come even as Delta and Aeromexico are set to finally launch their transborder joint venture operations later this year.
Finally, there is the Seattle experiment. Even as the company launches more Seattle-based "Shuttle" service on the west coast – Free booze! Better snacks! – it is cutting back on growth in Seattle. Delta will no longer pursue transpacific expansion there, citing challenges with facilities. CEO Ed Bastian indicated that the wait for immigration at Seattle is too long, saying, "It would be difficult to bring more international traffic flow at this time. There's a limit to how long customers can wait to clear." Minneapolis got the nod as a potential gateway to Asia for the carrier given the slow-down in Seattle. Delta is also facing increased competition from foreign carriers and home-town operator Alaska Airlines, which just this month initiated a partnership with JAL, offering loyalty benefits and expanding flight options to Asia.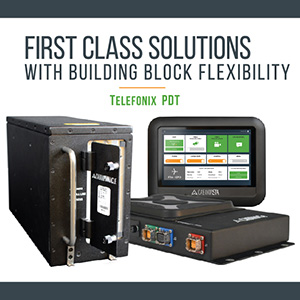 Separately, last week American Airlines indicated that it would retire nine Airbus A330-300s from its fleet in the coming years and accelerate the retirement of its older 767s. While many of these retirements are offset by new 787 and A350 deliveries for American, the similar drawdown in growth does represent a change in tactics for these larger airlines. No longer are they choosing to push their capacity growth at the same pace as the competition, hoping to beat out the smaller players in a war of attrition.
And that's either good or bad for passengers, depending on your point of view. The onboard experience is certainly different on Xiamen Airlines or Norwegian or Delta, but competition also ensures that all parties are balancing fares and amenities. Competition is good, generally speaking, for passengers. As the larger carriers scale back growth plans, that competition shrinks.