"Turn left or turn back," goes the aphorism oft credited to former TWA and Trump Shuttle exec, now industry analyst, Henry Harteveldt. The idea of turning left into a premium cabin — whether domestic US first, international business or even international first class — risks quietly turning into one of those apocryphal golden age of travel wonders like caviar-Champagne-Chateaubriand-Châteauneuf-du-Pape.
The loss of a beloved perk comes particularly as US domestic Boeing 757 aircraft are replaced by Boeing 737 jets (which do not have a door two ahead of the wing) and the Airbus A320 family (of which only the A321 has a door ahead of the wing, but which is too close to the engine cowlings to be sensible for regular use).
In addition to the perception of being on a large jet, there are actual passenger experience benefits to turning left, of course. Purely from an efficiency point of view, boarding is faster if every passenger is not walking down the same section of aisle.
Up front, the smaller number of people passing through makes for a more relaxed and exclusive experience in business or first class at a relatively stressful point in the journey, enabling airlines to differentiate between these classes of service — which often prove a route's economic viability or otherwise — and economy.
This is an ongoing issue with some business class cabins that stretch behind the boarding door on modern widebodies, and can feel awkward for business class passengers settling in while economy passengers queue to get past, not to mention disheartening for those economy travellers heading back to increasingly smaller seats and shrinking living space.
In modern times, too, it avoids the situation where passengers in economy stow their rollaboard in business class to avoid bothering to roll it down the aisle to a bin closer to their seat. And it makes flight attendants' jobs easier in terms of settling down in the first or business class cabin, as well as having space to perform preflight work that is not in the direct line of boarding.
The concept of turning left on a narrowbody is, in recent years, primarily an experience from the United States. Early jetliners boarded through the front and, occasionally, rear doors.
It wasn't until the début of the Boeing 747 that passengers began to turn left into first class in the quiet, roomy, uniquely designed nose of the queen of the skies. Based on a search of archive images, Lockheed L-1011 aircraft seemed to sometimes have but often not use 2L capabilities, while McDonnell-Douglas DC-10 and MD-11, plus Boeing 767 and 757 aircraft, all had and usually did.
The 757 was the only narrowbody to have this capability until the A321, which very rarely if ever uses it. (Indeed, as the A321 starts to see more premium operations with less dense configurations, doors 2 may not be required for evacuation and so may be plugged, sealed, or reduced in size for certain deliveries, enabling airlines to select cleaner lines for their cabins.)
As the 767 and 757 came to be popularised for US transcontinental travel, especially under brands like American's Flagship 767-200 service and United 757-200 p.s., passenger exposure to turning left became higher. And, as larger widebodies of the 767's size or greater became the norm for intercontinental travel, there too turning left became a hallmark of business travel.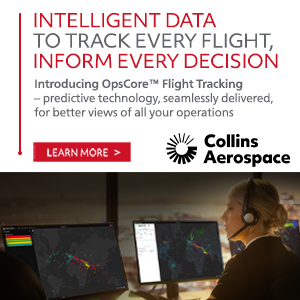 The return of widebodies to regular US domestic service — whether for capacity reasons, shuttling between hubs or both — means that this benefit will continue for some time. That will even be the case if the Boeing 787-8 ends up being the correct size for relatively frequent 4-7 hour flights in addition to the more frequent longer missions it currently primarily serves.
Yet in terms of narrowbodies, the A321, including its re-engined A321neo evolution, and perhaps particularly the A321neoLR extra fuel tank model, seem set to replace the 757, despite being slightly smaller. There's certainly the argument that future needs for transcontinental semi-shuttle operations could use an aircraft greater than the A321. If there weren't, there wouldn't be such ongoing discussion about Boeing's middle-of-market 757 replacement.
Given the engine performance promises (delivered on in some cases, even despite the ongoing issues with Pratt & Whitney's neo engine performance), is there a space for a notional A322 in the Airbus lineup, with a few extra frames in the aircraft to enable door 2L operations?