With the Invictus Games — the international competition inspiring recovery and supporting rehabilitation for injured and disabled servicemembers — having closed last week, RGN spoke with the Games' UK partner airline Virgin Atlantic to learn more about how the carrier used the knowledge and experience gained from its best-in-class assistance program for passengers with disabilities to transport these inspirational athletes from the UK to Orlando.
"All of us at Virgin Atlantic were thrilled to have been involved in flying the UK armed forces team and the UK choir out to the Invictus Games in Orlando," notes Virgin Atlantic passenger accessibility manager Geraldine Lundy. "Many Virgin departments were involved in working with the organisers to ensure that everything went smoothly on the days of travel. In essence we followed our normal processes, as we have many customers with disabilities who fly with us. However, as this was a large team with a huge amount of equipment – both mobility and sporting related – we had to ensure that we had sufficient resources and personnel available."
This was, Lundy says, a multi-airport, multi-flight operation. "As there were many support workers and family and friends, in addition to the athletes, we accommodated them over several flights. Some of the organisers went out early and many family and friends flew to and from Manchester, as this airport was more convenient for them. Many athletes enjoyed their time in Orlando so much that they asked to extend their stay, which we were happy to help with."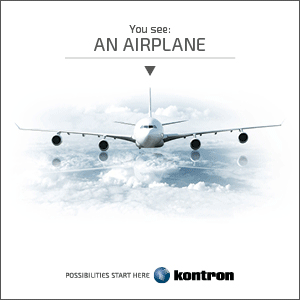 Notably, and praiseworthily, Lundy notes, "We didn't need any accessibility requirements for the Invictus flight over and above what we normally provide. We always have an onboard wheelchair and all of our aircraft have accessible lavatories. However, as there were so many customers who used wheelchairs we asked the airports to lay on sufficient staff to ensure they disembarked as speedily as possible. The other extra change we did was not accessibility related but we decided to change the menu to include the 'Help the Heroes' sausages, as well as rostering a group of crew that are passionate about Help for Heroes, known as 'Hosties for Heroes'."
Virgin Atlantic regularly comes in for praise on social media from passengers with disabilities and people who have accessibility requirements.
"We try and make the process as seamless and as accessible as possible," Lundy says. "Our website is accessible and will help customers with disabilities plan and book their flights. We also have a dedicated Special Assistance team who are world class in their field. They provide a wealth of information, advice and support for anyone who contacts them. Once everything has been organised, to ensure the customer is as comfortable as possible, the Special Assistance team will ensure that the correct information is in the customer's booking and also passed on to everyone who needs to know.
"All of our customer facing staff are trained in disability awareness, but they aren't just trained — they are passionate about helping people. This ensures our customers have a great trip. Finally if anything goes wrong, and occasionally it can happen, we have a dedicated team in Customer Relations who ensure we rectify whatever has gone wrong."
So how does Virgin Atlantic stand out from the competition, with many airlines coming in for significant criticism of how they treat passengers with accessibility requirements?
"I think the two main differences are we have dedicated teams who really want to assist our customers with disabilities – it's a vocation rather than a job," Lundy says. "And because we have dedicated teams we can offer a bespoke service tailored to the individual. Also we've spend a lot of time in training relaying the message of what it feels like to travel when you have additional requirements. Our staff really empathise with the issues involved and this translates into great customer service."
In the event that a person with disabilities or accessibility requirements would find it helpful to familiarise themselves with an airline cabin mockup, Virgin also offers "rig" visits, which are free of charge.
Lundy explains, "These are bespoke to the customer and enable them to experience an aircraft cabin and chat with us about the possibilities that will enable them to fly as comfortably as possible. We've had so many customers who didn't think they could fly and then realise it is a possibility for them."
In terms of practicalities, "if someone has a very standard request such as needing a special meal or a wheelchair for distances this will be handled by our Contact Centre – there are several hundred contact centre employees based in Wales and our Head Office. For slightly more detailed requests — for example, travelling with an electric mobility aid — this will be handled by our Special Assistance team. This is a team of fourteen people and they are based at The Office. Then if the customer has really bespoke needs they are escalated to Medical Services," adds Lundy.
"This is a team of seven people who work at The Base. I sit within Medical Services and we will have discussions together about the best way to assist someone with really complex needs. All of the staff have training relevant to the role that they do. For instance the contact centre staff have in-house disability training whereas the special assistance team have extra training. All of us in Medical Services either have a medical background or enhance our skills with in-house and external training."
Virgin Atlantic also focusses on accessibility when designing its cabins. "We certainly make sure we comply with all regulatory requirements – that's another main aspect of my role, Lundy says. "Also, when we invest in new aircraft we ensure we make them as accessible as possible. For instance our 787s have not just one but two accessible lavatories on board. Some of our crew are trained in British Sign Language so they can assist our customers with hearing difficulties if they pre-request a signer. We also provide oxygen free of charge for customers who need oxygen. We're working with the industry and listening to our customers to try and ensure we fulfil their needs."
Lundy and Virgin Atlantic are clear that accessibility is vital. "It's the right thing to do and also makes great business sense. If you make your services and products accessible and change people's attitude it helps all customers not just customers with disabilities. Also, if we can encourage people to fly who don't currently have the courage, it opens up a much larger customer base."
"In this day and age accessibility should be a given and considered at the forefront of any decision not as an afterthought."