Inmarsat (LSE:ISAT.L) today announced that Pip McCrostie, Global Vice Chair of Transaction Advisory Services (TAS), one of EY's four global businesses, will join the Board of Inmarsat on 1 September 2016 as a non-executive director and a member of the company's audit committee. Pip retires from EY on 30 June 2016.
A member of the EY Global Executive, the organisation's highest management body, Pip brings many years of experience in corporate finance and tax. In her eight year leadership of TAS, the business has been transformed and moved from third position in the global market to number one.
"We are delighted to welcome Pip to the Board of Directors" said Inmarsat's Chairman Andrew Sukawaty.  "She brings with her a wealth of experience in managing a global growth business and in advising enterprises across a wide range of corporate issues, including M&A transactions.  Pip's new perspective will add great depth and strength to our Board."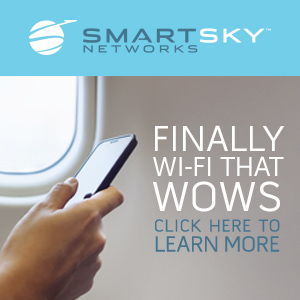 Pip McCrostie is a member of the Peterson Institute for International Economics board of directors and chair of its audit committee. She is a regular contributor on business issues to CNBC, Forbes.com, WSJ, Bloomberg and Reuters.
The appointment of Pip McCrostie continues Inmarsat's plan to bring new non-executive members to the company's board as longer serving directors step down.  As previously announced, non-executive director Stephen Davidson will retire from the Board before the 2017 AGM.
About Inmarsat
Inmarsat plc is the leading provider of global mobile satellite communications services. Since 1979, Inmarsat has been providing reliable voice and high-speed data communications to governments, enterprises and other organizations, with a range of services that can be used on land, at sea or in the air. Inmarsat employs around 1,600 staff in more than 60 locations around the world, with a presence in the major ports and centres of commerce on every continent. Inmarsat is listed on the London Stock Exchange (LSE:ISAT.L).
The Inmarsat press release newsfeed and corporate updates are on @InmarsatGlobal.