If reports out of New Zealand are correct, the Kiwi national carrier is to exchange its custom angled Spaceseat premium economy product for a more standard Zodiac seat. The move would be a climbdown for Air New Zealand — but a smart climbdown. These seats, whee the outboard pairs of the 2-2-2 layout face the windows, and the two centre seats face away from each other over a joint table, and which offer only a relatively slight recline, might just be too different for the premium economy market, and are almost certainly too expensive in terms of cabin real estate.
Air NZ frequent flyer Steve Biddle — a social acquaintance of this author who has proven to have reliable sources in the past — suggests that the airline is to exchange its Spaceseats for the much more standardised Zodiac recliners it uses on the 787-9 and 777-200ER aircraft that operate alongside the 777-300ER.
If so, it would be a good move for the airline on a number of levels, the irony of this column advocating more consolidation and rejecting innovation in premium economy notwithstanding.
Most strategically, it would show that Air New Zealand is not above pulling a product on which it has spent a significant amount of money yet that has not been a resounding success. This has been something of a pattern with the airline, and it is not perhaps one that shows it in its best light — most recently with Air New Zealand's insistence that the obviously tighter 787 version of its Business Premier inward-facing herringbone seat is just as roomy as the much larger 777 version.
After an extensive series of unveilings in its design hangar, where reaction was widely positive, I was among the first on the aircraft during its unveiling, and immediately spotted the issue: the airline had pitched the seats too closely together in the real-world cabin. After issuing the strongest denials of any plans to increase the pitch, together with insistences that it was a thorough success with passengers, the airline removed a row several months later in order to increase the pitch.
The problem at that point was one of economics: the 2-2-2 cabin made little sense on the 777 cross-section where other airlines were offering 2-4-2, and the seat never even made it to the Dreamliner for which it had been designed. In addition to the ultra-longhaul flights like Auckland-LAX-London Heathrow, these 777-300ER aircraft — and all Air NZ's longhaul fleet — also serve 3-4 hour routes between New Zealand and Australia, which adds pressure to make the product more dense.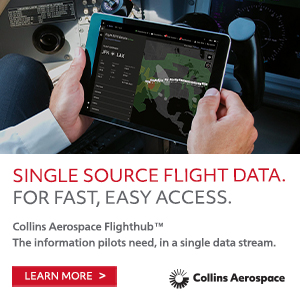 As Biddle says, there are fans and detractors of this (and almost every) seat. Yet the pricing for Auckland-London of Air New Zealand's premium economy, even well in advance, and across numerous dates has often been significantly more expensive than other airlines' business class. However nice the Spaceseat, it simply cannot beat a fully flat bed.
On its newer aircraft, Air New Zealand instead uses a relatively above-par installation of the Zodiac 787 catalogue premium economy seat, but adds legrests for all rows rather than just the front, putting it ahead of numerous competitors.
If this is a sign of an Air New Zealand being less innovative, it would be a regrettable one — but if it is instead one of a more realistic state of passenger experience reality, it will be welcomed.
Air New Zealand did not immediately respond to RGN's queries on the future of the Spaceseat.