I watched a lot of movies in film school, but one that always stuck with me was Elia Kazan's late career masterpiece America America. Based on Kazan's book of the same name, America was the mostly-true story of Kazan's Greek uncle's long, winding road to Ellis Island. Funny, sad, hopeful, bleak and all of it shot in sumptuous, widescreen black and white, that movie wrecked me. And I've been a fan of big, weepy immigrant sagas ever since.
The Godfather Part II, The Namesake and El Norte are three of my all-time favorites, but when it comes to juicy, hardscrabble immigrant dramas, nobody does it like the Irish. And though Jim Sheridan's Oscar-nominated In America still haunts my dreams – seriously, to this day I cannot watch Djimon Hounsou in anything without tearing up a little – I think I may have found a worthy successor to the throne in Brooklyn.
Nominated for three Academy Awards last year, including Best Picture, Brooklyn isn't just a great, beautifully-told Irish immigrant saga, but it's also a terribly moving love story. Directed by celebrated Irish helmer John Crowley (Intermission, Boy A) from a script by Oscar-nominated screenwriter/novelist Nick Hornby (Wild, An Education), Brooklyn's real secret weapon is the powerhouse producing team of Amanda Posey and Finola Dwyer, who received their second Best Picture nominations for co-producing Brooklyn after scoring similar nods six years ago for An Education. To say that the pair have a knack for producing strong, female coming-of-age material of this sort is a huge understatement as Brooklyn has an easy, lyrical quality that readily recalls the duo's fine work on An Education. And if you thought Carey Mulligan was good in that film, just wait till you get a load of Saoirse Ronan here.
Since scoring her first Oscar nomination at the age of 13 for her breakthrough performance in Atonement, Ronan has evolved into one of the most gifted, soulful actresses working today, and her Oscar nominated performance in Brooklyn is a virtual master class in subtle grace and authenticity.
Playing Eilis Lacey, a young woman from Enniscorthy who leaves her older sister, Rose (played by the heartbreakingly-good Fiona Glascott), and widowed mother behind for the chance to start anew in America, Ronan is the warm, earthy heart of the film. And if you're like me, you won't be able to take your eyes off her for a moment, she's incredible.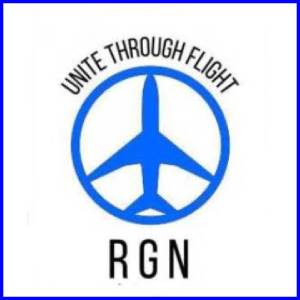 Equally amazing are the men who play Eilis's suitors, newcomer Emory Cohen (The Gambler, TV's Smash) as the big-hearted Italian plumber Eilis falls for in Brooklyn and the stand-up lad back home played by Domhnall Gleeson – who had a banner year of his own last year with superb supporting turns in Ex Machina, The Revenant and Star Wars: The Force Awakens. Playing two very different men, each offering Eilis a very different road to happiness, the two male leads in Brooklyn are so expertly-drawn that you'll find yourself, like Eilis, truly torn between them.
I don't want to spoil the ending by telling you which side of the pond Eilis ultimately lands on, but, at the end of the day, it's the film's mediation on the true meaning of home and family that really sticks with you. Capturing the pain, pathos and humor of the Irish experience in America like few recent films have, Brooklyn, like Ronan's central performance as Eilis is something to truly savor and cherish the next time you fly.
Now playing on select Hawaiian Airlines, Cathay Pacific, Philippine Airlines and American flights worldwide, Brooklyn is also available via streaming at Amazon Video, Google Play and iTunes.