It seems that Virgin America is going to be bought out by Alaska Airlines, creating a combined carrier with around 200 aircraft to rival JetBlue for the USA's fifth largest airline by fleet size.
Fascinatingly, no flyer I've spoken to seems happy about this. Virgin America flyers are crestfallen at the idea of their fun, funky, vegan-friendly, mood-lit "airline that doesn't suck" going grey. Their perspective: Blah Airlines, here we come.
Alaska Airlines loyalists are concerned about dilution of their MVP benefits, integration hassles and particularly about the possibility of losing their non-revenue-based frequent flyer programme. That might well have happened anyway, and it may well be that the effort of combining two airlines would even postpone a potential revenue-based switch. But the concern is still there.
But one of the more interesting parts of the likely merger is the passenger experience up front.
Virgin America's premium product is the best that 2007 could offer, with extra glam Virgin secret sauce that the kind of passenger who loves that aesthetic adores. The problem is, it's 2016 now and on the midhaul, often redeye transcontinental routes Virgin's recliner is going up against American's Cirrus, JetBlue's Mint, Delta widebodies and whatever the collective noun is for B/E Diamond fully flat beds. As recliners go, it's pretty nice, but it's crucially not flat.
Alaska's product maxes out at a less impressive recliner, and is best described with terms like "efficient", "workmanlike", "utilitarian", "basic" and "fine". At least it is consistent, and in fairness it is moving to a 41" pitch, which will be well above the norm.
It's a truism that economy class passengers get a route established, but premium class flyers make a route sustainable. Not only would Virgin Alaska's route map make it a big player on a lot of important and high-yielding routes, but the integration process could free up some aircraft capacity to create some once-in-a-generation PaxEx opportunities.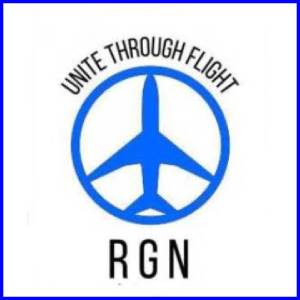 Here's a wild and crazy thought about one of Alaska's options for Virgin America: drop the ten A319s that are nearly a decade old, and turn the 50-strong A320 fleet into a medium-haul premium market subfleet — whether Virgin-branded or not — with proper competitive fully flat beds, Virgin's upgraded Panasonic eco V2 entertainment, more of the ViaSat hybrid Ka-Ku connectivity that enables wifi all the way to Hawaii, and a greater proportion of the Main Cabin Select (or Alaska Premium Class) extra-legroom seating that is a vote-winner on longer sectors.
Target this subfleet at both the transcon markets and on the increasingly competitive Hawaii routes, where a less dense aircraft would open up more options for A320 flying from west coast cities to the islands.
In terms of market positioning, airline groups have worked with significantly more disparate brands: look at Qantas and the Jetstars (which admittedly feels more like a band name), Singapore-Silk-Tiger-Scoot (perhaps a law firm?), and the ANA-Peach-Vanilla group that sounds like a delicious ice cream flavour rather than a set of airlines. Virgin America and Alaska Airlines could probably coexist without one needing to be swallowed by the other. The question is: will the new management take the PaxEx plunge?