During the recent US Chamber of Commerce 2016 Aviation Summit, Virgin America CEO David Cush said his biggest challenge is the market share held by Delta, United, American and Southwest. According to Cush, who shared the panel with Robert Fornaro, the chief of Spirit Airlines, Brad Tilden of Alaska Airlines and William Flynn of cargo giant Atlas Air, 80% of the US market used to comprise the eight biggest carriers. Now it's taken up by the four biggest. This market share dilemma is particularly acute for Cush's Virgin America, which shares its SFO headquarters with a strong United hub, and has faced intense competitive headwinds to both maintain its existing route network and to begin new service. One day after the conference, Bloomberg reported that Virgin America is looking to sell part or all of itself, just 16 months after the airline went public on NASDAQ. On 28 March, Bloomberg revealed that Alaska and JetBlue had made takeover offers, citing people familiar with the situation. Today, the Wall Street Journal is reporting that Alaska Air is nearing a deal to acquire Virgin America for upwards of $2 billion.
In February 2014, we examined the plight of Virgin America, and opined that a sale to Delta would be the most expedient outcome should the airline cease to be an independent carrier. Today, the landscape is different. After approving industry's recent round of mega-mergers, the Department of Justice seems to be having a case of regulatory remorse. In September 2015 it launched an investigation into suspected fare collusion amongst the four largest US carriers. While the results of the inquiry have not been released, it is questionable whether an attempted acquisition by one of the big four would secure regulatory approval.
Enter Alaska Airlines. The carrier has built a reputation as a well run, passenger-centric operator focusing on service to the western US, and it plays well with partners. While it would be a good cultural fit for Virgin America, the combination has two distinct drawbacks. The first is a high level of overlap on the West Coast. Both carriers serve the Seattle-Bay Area-Los Angeles corridor with high frequency. Additionally, Virgin America's recent foray into Hawaiian service pits it directly against Alaska.
On top of this, Alaska's mainline fleet is comprised of Boeing 737s (its regional sister, Horizon, flies Bombardier Q400 turboprops, and Alaska has signaled intent to acquire Embraer RJs, according to WSJ), while Virgin America's fleet is entirely Airbus A320 series aircraft. Some will cite lack of fleet commonality as an issue, while others will point out that major carriers operate multiple types.
"All-Boeing" Alaska Airlines may quickly become an operator of Boeing, Airbus, Embraer & Bombardier aircraft.

— Jon Ostrower (@jonostrower) April 2, 2016
And while an Alaska/Virgin America combination would create opportunities for cost reduction, it doesn't put the joint carrier in a tremendously enhanced position to grow, in excess of what each carrier is capable of doing independently. That's not to say a merger won't happen, but here is why JetBlue would make sense.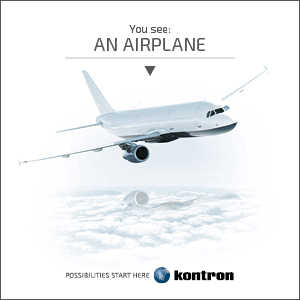 New York-based JetBlue, founded in 1998, used Long Beach airport as a beachhead to begin service in Southern California in 2001. It still serves a variety of West Coast destinations, in addition to three daily flights to JFK and Boston, from the convenient secondary airport. However, it waited a further eight years to begin flying out of LAX. Today, JetBlue serves Boston, Fort Lauderdale and JFK from Virgin America's hubs at LAX and SFO, and competes with Virgin America on all six routes. JetBlue will start service between LAX and Buffalo, New York in June of this year. Additionally, all Virgin America's routes served from JetBlue's hubs at JFK and Fort Lauderdale compete with JetBlue service. A combined JetBlue/Virgin America route map would result in two hubs on each coast, with very little overlap, other than services between hub cities.
American Airlines' move from its Reagan-era Boeing 767-200s to new Airbus A321s for its American Flagship Service (AFS) was the starting gun of a premium cabin arms race in the NYC-LAX and NYC-SFO markets that has left Virgin America lagging its competition. Of the five airlines serving the New York to Los Angeles and New York to San Francisco markets, Virgin America is the only one without a lie-flat premium product. In addition to it transcontinental services from JFK, JetBlue's Mint premium product is soon set to be introduced on flights between both Boston and San Francisco, as well as Boston and Los Angeles. Flying on these high-profile routes could theoretically be handed over to JetBlue's Mint-equipped A321's, and alleviate the competitive disadvantage. A combination of JetBlue and Virgin America would create a much stronger competitor to American's AFS and United's p.s. transcon service in both in-cabin product and flight frequency.
Delta/Northwest, United/Continental and American/US Airways mergers all had diverse fleets large enough to accommodate large numbers of narrowbodies from both manufacturers. However, Southwest's acquisition of AirTran resulted in Southwest disposing of AirTran's entire Boeing 717 fleet, as Southwest places a premium on having a single fleet type. Virgin America's fleet, consisting of 10 Airbus A319s and 50 A320s, would integrate easily with JetBlue's 130 A320s and growing fleet of A321s. The less-desirable A319s are all leased and were delivered between July 2007 and November 2008, meaning they could potentially be returned as early as next year. A portion of JetBlue's 60-strong Embraer E190 fleet could easily be brought west, and utilized to start service on thinner routes from LAX and SFO that don't warrant aircraft the size of an A319. The fleets at Virgin America and JetBlue share a common core, the A320, but have enough differentiation that combining them has the potential to create value in a merged carrier.
A merger between Virgin America and JetBlue might also suit Delta. Delta has antitrust immunized joint ventures with Virgin Australia and Virgin Atlantic, as will as 50% ownership of Virgin Atlantic. The disappearance of the Virgin America brand would leave Delta as the de-facto Virgin airline in the United States.
While many would be sad to see Virgin America go, its absorption by JetBlue would be one of the few business transactions that could be good for both travelers and the airline industry as a whole. It would create a fifth strong national carrier that is better able to compete with Delta, United, American and Southwest. JetBlue and Virgin America have both shown a strong commitment to the passenger experience. Between Virgin America's early adoption of Gogo ATG and its Panasonic Red IFE, and later ViaSat Exede Ka connectivity, and JetBlue's development of LiveTV and early adoption of Exede, both carriers have thrown down the gauntlet for the rest of the US airline industry. Further, JetBlue has proven it is committed to being a passenger-centric airline, even in the face of Wall Street pressure to add ancillary fees and increase seat density, and is a worthy to carry on the torch of Virgin America's culture and mission.
In 2015, each plane in Virgin America's fleet was used an average of 10.9 hours per day, based on the airline's annual investor report. Virgin America's current network is comprised of 16 routes in excess of 2,100 statute miles. Given the airline's average daily usage, frequencies on these routes, and minimum turn times required, 63% of Virgin America's fleet is committed to simply serving these 16 routes. This makes Virgin America's operating expense numbers look even worse as longer distance flying tends to be more efficient. Its competitors do a much larger proportion of their flying on less efficient routes, yet still have lower unit operating costs. Removing this flying would be even worse for Virgin America's operating expense numbers.
The 16 routes noted above are highly competitive. Virgin America only exceeds 25% of total frequencies on three of them. On five of the 16 routes, including LAX-Boston and LAX-JFK, Virgin America's share of daily frequencies is less than 15%. A majority of Virgin America's fleet is committed to routes where it lacks pricing power due to its lower frequency share, a problem that is further exacerbated by its operating cost disadvantage. These facts cut against an Alaska Airlines acquisition because Alaska's route network and fleet don't necessarily alleviate these concerns. These pressing structural issues in Virgin America's network are a big enough problem that they affect the airline as a whole. JetBlue is in a solid position to fix them quickly and thereby create value from the merger because it creates an enlarged presence in the routes that Virgin already serves.
RGN is aware that analysts have already written two reports – one analyzing the purchase of Virgin America by Alaska, and the other by JetBlue, so everyone is prepared with a story no matter how this shakes out.
But will JetBlue get down on one knee?