The rebrand of Airbus' premium seatmaker Stelia, which was created from the merger of Aerolia and Sogerma in January 2015, is well under way, with the new positioning for Stelia at last week's Aircraft Interiors Expo redolent of the best of elegant French design. But behind the bottles of Chanel No. 5, Hermès scarves and beautiful monochrome photos of Paris, Stelia's rebrand is bang on the trend of turning business class into a luxury product as many airlines do away with first.
Comparing Stelia with competitors like Zodiac, B/E Aerospace, Thompson and Recaro, the luxe atmosphere in Stelia's booth was remarkable. This is clearly a place where the seatmaker wants its airline customers to think about the upper end of the market, even if they are looking for a seat of a minimal fully flat nature, like Stelia's Equinox product (both the V-shaped 2D and stacked V-shaped 3D versions).
Notably, however, Stelia was not showing the Comet herringbone seat, its most luxurious and spacious option, which was shown last year as configurable either as an inward or outward facing herringbone variety. Paraphrasing, Stelia told me that while there was a significant amount of initial airline interest in the seat, airlines are increasingly cautious about certifying new herringbone seats because of the twist requirement of the head impact criterion (HIC).
As a result, the Comet seat was not on Stelia's stand at the Aircraft Interiors Expo, nor is it in the company catalogue handed out on the stand. The herringbone does remain on offer on the company's website, however.
It's unclear how Zodiac's well-reported delays or B/E Aerospace's failure to certify the Virgin Australia extra-angled implementation of its Super Diamond seat — which was up for, but which did not win, a Crystal Cabin Award this week in Hamburg — will affect airlines' willingness to take a leap on Stelia's herringbone, or indeed the other herringbone seating products (either already on the market or being shown behind closed doors at the Aircraft Interiors Expo).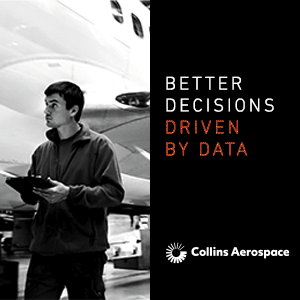 Stelia's impressive delivery record — 99.5% on-time delivery in the last nine years — sits at odds with the delays experienced by other, larger manufacturers. And if there's one trend at this year's AIX, it's that both airlines and airframers are more willing to take a leap of faith on a new entrant into the seating market.
Comet is, of course, just one of the eggs in the diverse, business-focussed Stelia basket. The company says its Solstys III staggered business class seat, previous generations of which are seen on Alitalia, Etihad (the older "Flatbed" product) and elsewhere, has won significant orders. Similarly, its Equinox seat — and particularly the controversial stacked Equinox 3D seat — has won orders from several second-tier airlines of the likes of Royal Air Maroc, Air Europa and others.
Most pleasingly from a #PaxEx point of view, the Celeste sliding recliner, which is now in its third annual iteration and just gets more comfortable, has a customer. RGN understands this is a Latin American carrier, and whether it is installed as a narrowbody business class or widebody premium economy seat, it will certainly shake up the passenger experience in that side of the world.