Virgin America today announced new pricing for its satellite-based inflight wifi product powered by ViaSat. The solution is flying on approximately 10% of the carrier's fleet today and will grow with additional installs as new deliveries continue to mid-year.
The new rates are fixed by flight distance (the company says flight time but that doesn't really line up with the published numbers) and can be purchased only for a full flight, not just for 30 minutes or an hour.
This differs from the Gogo pricing that Virgin America's passengers are familiar with, and also varies from the other ways the ViaSat high-capacity Ka-band connectivity solution is priced on JetBlue and United Airlines, though in those cases ViaSat is the wholesale provider and integrator Thales handles delivery to the airline.
Virgin America and ViaSat are also making accommodation for the carrier's monthly Gogo customers, a nod to providing better service to passengers who might otherwise be confused or frustrated by the mix of offerings. It is not the most seamless of approaches – monthly Gogo passengers will receive voucher codes to use in-flight or can request one via support chat – but it does allow those who have paid for access on the carrier for the month to get online, even if not on the Gogo system. That will likely cost Virgin America or ViaSat a bit of cash in the short term but the long-term benefit is solid.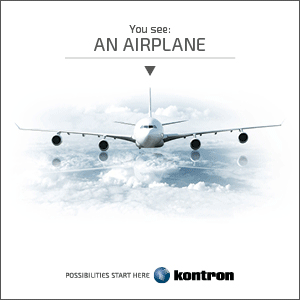 Similarly, the carrier will offer its Elevate Gold members complimentary access when on ViaSat-equipped planes. This will again be handled via coupon codes made available to eligible passengers. Those same passengers will not receive complimentary access on Gogo-equipped planes o the user experience will be less consistent
Finally, it is worth noting that Virgin America and ViaSat have chosen an "all you can eat" approach to pricing, without megabyte limits. This is consistent with comments previously made by ViaSat executives suggesting that its cheaper per-byte rates allow it to sell such packages without losing money on fulfillment.
VP Don Buchman, speaking with RGN at Aircraft Interiors Expo 2016 last week described his company's approach to the competition rather differently than other inflight providers do, mostly because he does not see them as the competition.
"The number one thing people are going to go on is the most bandwidth, that is going to ever increase and at best possible economics because there is limited funds. When you are competing against $50 for 100mbps [on the ground] you know have to meet that," he said.
The pricing plans are also counter to the approach Panasonic has taken with its Ku-band customers, recently selling mostly consumption-based offerings to passengers. Speaking to RGN at AIX 2016 last week, David Bruner expanded on that approach, saying, "I see pros and cons both ways. Everybody's struggling with this. How do you manage this because people don't like to see my limit. They want to believe it's unlimited even when it is limited. …. Airlines kind of migrate to one camp or the other and we implement what they tell us to implement."
It also remains to be seen how the pricing extends to operations on the Hawaii routes as those routes are not yet online. These should, in theory, fall in to the long-haul route tier at $17.99 but that pricing is based on the Ka-band service, not the Ku-band connection on ViaSat's Yonder network. Performance for users will also differ on those flights.